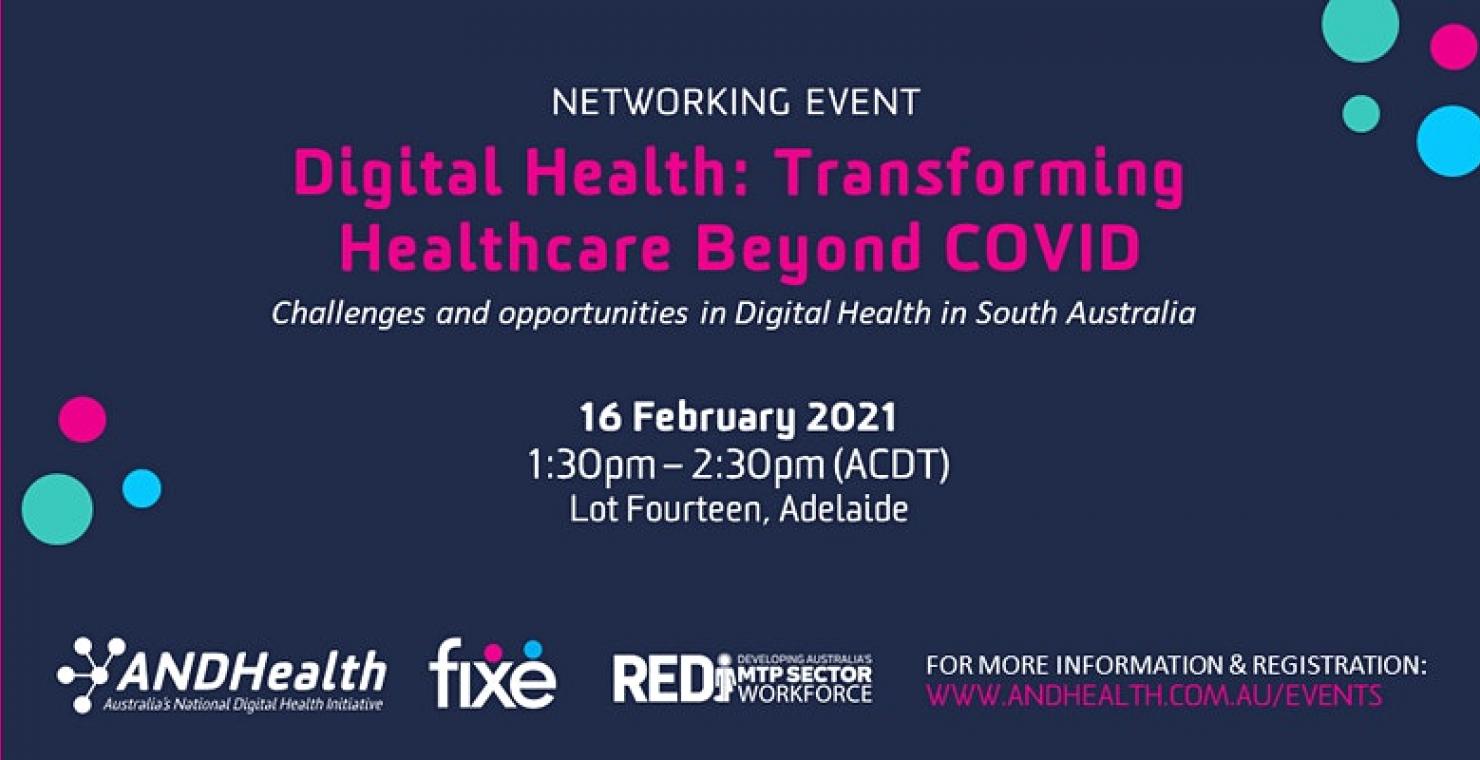 Digital Health Transforming Healthcare Beyond COVID
Digital Health: Transforming Healthcare Beyond COVID Challenges and opportunities in digital health in SA
Hear from Judy Halliday, Chief Operating Officer, OSACE, Innovation and Science Division, Department for Innovation and Skills on the support available for digital health businesses in South Australia followed by a panel discussion with South Australian digital health innovators on the opportunities for digital health beyond COVID.
Event Details Time: 14:00-15:00 AEDT
Date: 16th February 2021
Location: Lot 14, North Terrace, Adelaide SA 5000
Cost: Free - register via Eventbrite.
As this is a follow on from the BRIGHT Seminar, if you wish to attend the seminar, please fill out the application form here: https://zfrmz.com/OBepdoIqTGNp2sCHEJ7r
The BRIGHT seminar will be held from 9am - 12:30pm (ACDT), hear from 6 guest speakers as they discuss key digital health commercialisation topics: User Centered Design in Digital Health, Claims and Assumptions, Regulatory Pathways, Defensible Intellectual Property and Business Models.