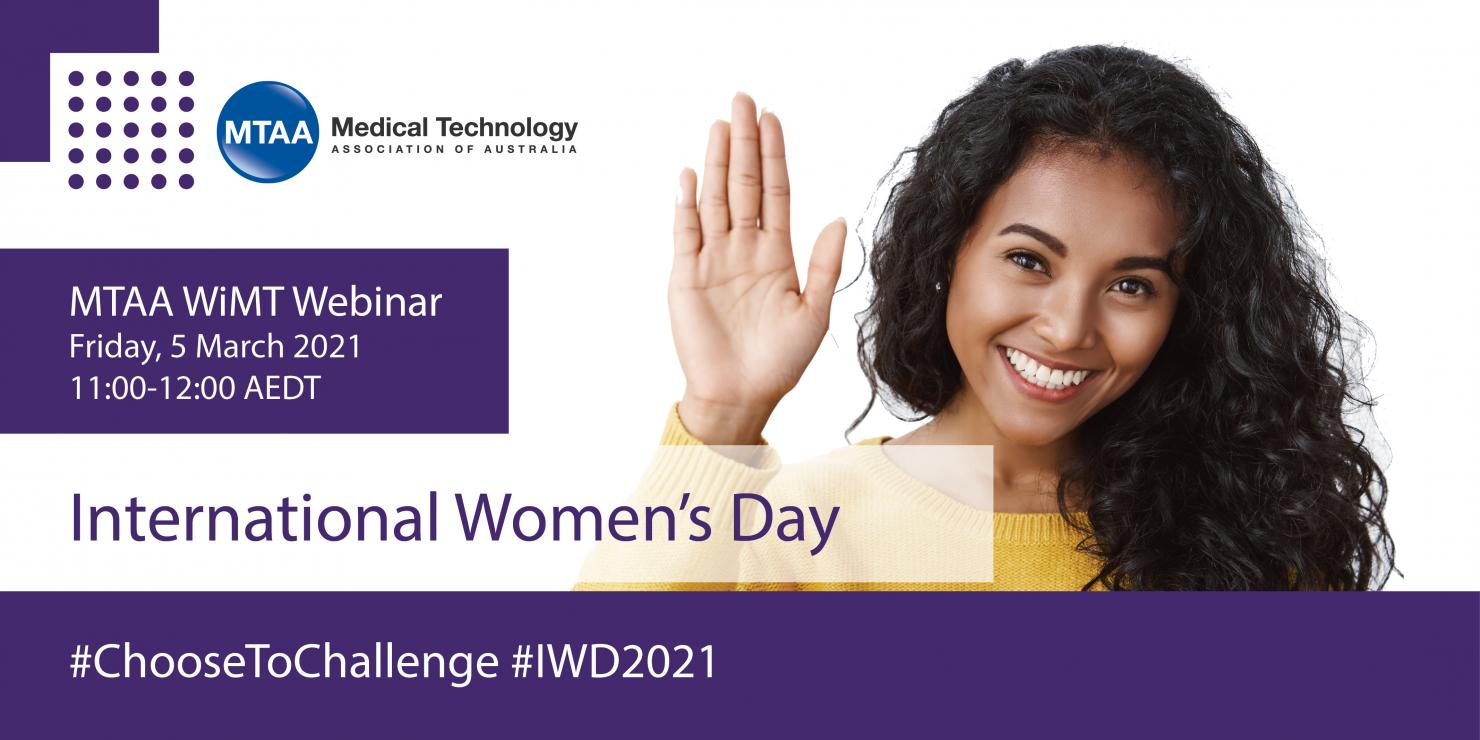 MTAA WiMT Webinar | International Women's Day 2021 | Choose to Challenge
11:00am Friday, 5 March 2021
12:00pm Friday, 5 March 2021
Join MTAA for a special Virtual Coffee Catchup, where we will be celebrating International Women's Day 2021.
This year's theme is #ChooseToChallenge.

A challenged world is an alert world. Individually, we're all responsible for our own thoughts and actions - all day, everyday.  We can choose to challenge and callout gender bias and inequality. We can choose to seek out and celebrate women's achievements.
Collectively, we can all help create an inclusive world.
From challenge comes change, so let's all #ChooseToChallenge.
 
Joining the discussion, we have two amazing women who have chosen to challenge, Professor Tracy Smart, AO and Miss Annette Holian.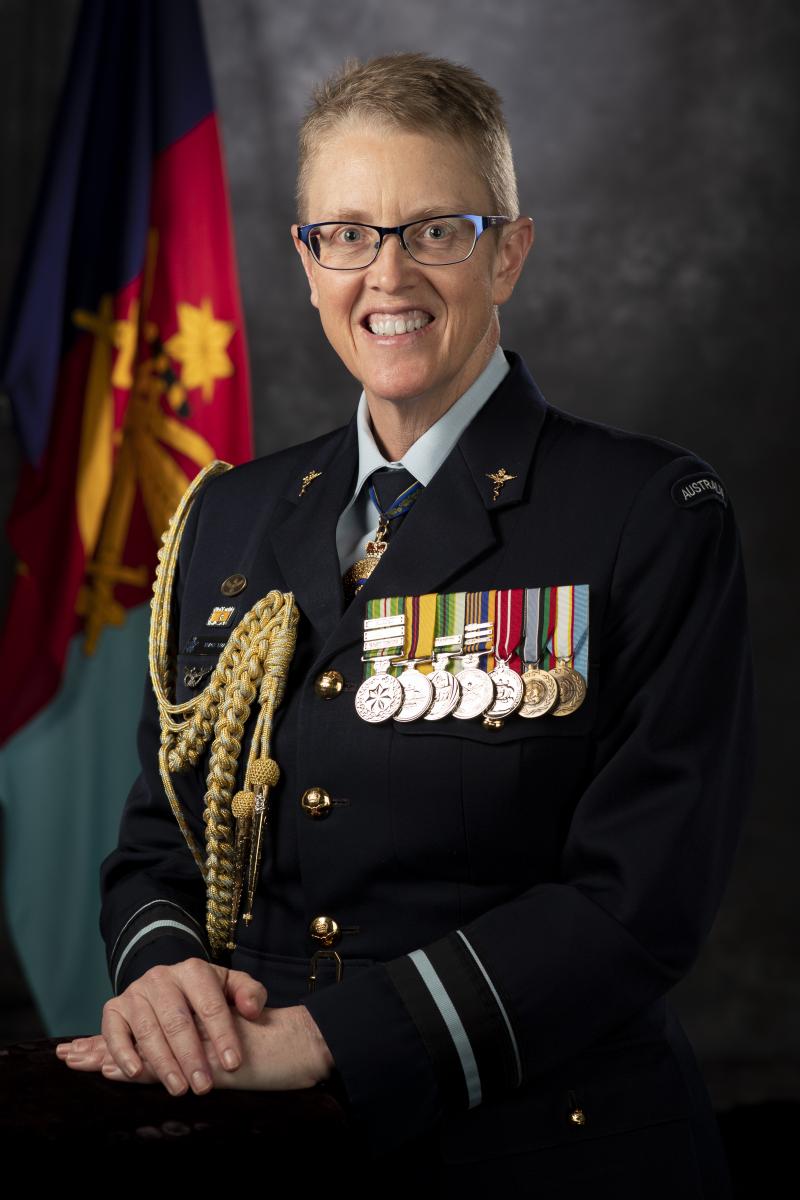 Professor Tracy Smart AO, Air Vice-Marshal (Ret.)
BMBS, MPH, MA, Dip AvMed, FRACMA, FACAsM, FAsMA, FCDSS, FACHSM (Hon)  
Professor, Military and Aerospace Medicine/Public Health Lead - COVID Response Office; Australian National University
Professor Smart is a physician, health leader, and retired Royal Australian Air Force (RAAF) senior officer. During 35 years of service, Professor Smart served in tactical, operational and strategic roles in the RAAF and broader Australian Defence Force (ADF), participated in overseas deployments, undertook exchange tours with the Royal Air Force and the United States Air Force, and served as Surgeon General of the ADF, with oversight of the entire ADF health system, from 2015 to 2019. She transferred to the RAAF Reserve in early 2020.  

Professor Smart was made a Member of the Order of Australia in 2012 and an Officer of the Order of Australian in the 2019 Queens' Birthday Honours List.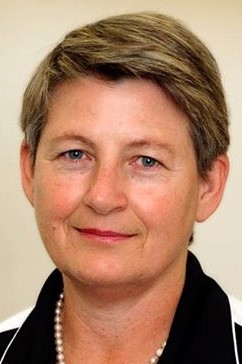 Miss Annette Holian
MBBS FRACS FAOrthA MSurgEd
Group Captain, RAAF Reserves
Annette Holian is a consultant Orthopaedic and Trauma surgeon at Monash Children's hospital, a Councillor at Royal Australasian College of Surgeons and second Vice-President of the Australian Orthopaedic Association, the first female to do so. She currently holds the RACS External Affairs portfolio supporting Global Health. As a reservist in the Royal Australian Air Force, she holds the rank of Group Captain and is the Clinical Director for Surgery and Perioperative Services for RAAF.
Initially practising at Monash Medical Centre with specialization in Paediatric orthopaedics, she embraced the opportunity to visit PNG as a volunteer surgeon. It was there that she first provided medical care following a tsunami in July 1998 as a civilian under a Joint Task Force umbrella. She joined the RAAF in 2000, and subsequently shifted towards trauma surgery with a seven-year period as a fulltime orthopaedic and trauma surgeon at The Alfred.  She has undertaken five deployments to war zones including three tours in Afghanistan and several humanitarian disaster responses both as a civilian and in uniform to destinations including Banda Aceh, Indonesia and the Philippines. Her last military tour in 2012, saw her leading the first small group of Australian reservists to support the US Navy in the NATO Role 3 Multinational Medical Unit in southern Afghanistan. Most of her career has been in public hospitals with a research and writing position in Geneva with the International Committee of the Red Cross in 2015-16.
Her career focus has shifted over time but has always been directed at improving access to surgery for those in need, whether they be children or adults with disabilities, trauma victims, people who live in remote areas, military members, civilians caught up in conflict or victims of a natural disaster.
Share your photos with other women around the world on the day using the hashtag #ChooseToChallenge and #IWD2021.
The Details: 
| | |
| --- | --- |
| Date: | Friday, 5 March 2021 |
| Time: | 11:00-12:00 hrs |
| Cost: | MTAA Members: $25.00 + GST pp |
|   | Non-Members: $32.00 + GST pp |
| Dress Code: | Don't forget to wear something purple - scarf, top, hair, hat etc.. (the offical |
|   | colour for international women's day), as you will be invited to join on screen at the end of session, so we can take a screen shot for our newsletter. |
Contact Information
Lorraine Hendry - Events & Program Manager