MTAA WiMT Webinar | A Virtual Coffee Catchup with... Anneli Blundell
11:00am Thursday, 30 July 2020
11:45am Thursday, 30 July 2020
For our next installment of "A Virtual Coffee Catch up with..." we will be chatting with Anneli Blundell who will take us through the Leadership Lens: Change the Frame to Change the Game.

If you're interested in understanding people better, navigating tricky personalities and bringing out the best in others...even if you don't like them...then you'll get a lot out of our session with Anneli.
 
Need some inspiration, motivation? Grab your cup of coffee, tea or hot chocolate and join us for "A Virtual Coffee Catchup with..." Anneli Blundell, co-author of the acclaimed leadership book "Developing Direct Reports: Taking the guesswork out of leading leaders."

Who is Anneli Blundell...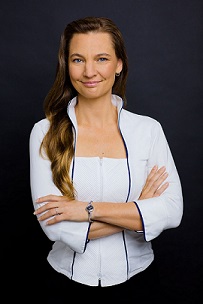 Voted as one of YMag's Top Ten Women to Watch in 2019, Anneli's passion for decoding people and performance dynamics make her a sought after speaker, mentor and leadership expert. She makes the complex job of understanding why people do what they do (and how to get the best out of them), both accessible and entertaining.
As a Professional People Whisperer, Anneli works with leaders to increase their influence, engagement and interpersonal impact for better business results. She also runs a flagship masterclass for Women in leadership, focused on building presence, improving visibility and strategically managing the right professional impact, in male-dominated industries.
Anneli is the co-author of several books on shifting human behaviour with her latest book, 'Developing Direct Reports: Taking the guesswork out of leading leaders,' providing a reference guide for developing leadership performance on the job. Currently she is working on her next book, 'The Gender Penalty: The penalties that sideline women at work and the power plays that even the playing field,' drawing on her extensive experience in supporting women to navigate the leadership landscape and accelerate their careers.
Anneli's client list includes Mercedes-Benz, Ernst and Young, Telstra, Victoria Police, NAB, JB HiFi, The Good Guys, and many more. She has been featured as an expert across multi media publications including Foxtel's Sky News-Business Success program, The Australian - Business Review, Herald Sun, Daily Telegraph, The Advertiser, The Courier Mail, HuffPost, 3AW, and Modern Business Magazine, to name a few.
Oh and she's a nifty parallel parker, a keen runner and a salsa dancing addict who loves any meal cooked by someone else!    
The Details: 
| | |
| --- | --- |
| Date: | Thursday, 30 July 2020 |
| Time: | 11:00-11:45 hrs AEST |
| Cost: | Members: $25:00 +GST = $27.50 pp |
|   | Non-Members: $32:00 +GST pp = $35.20 pp |
Contact Information
Lorraine Hendry - Events & Program Manager