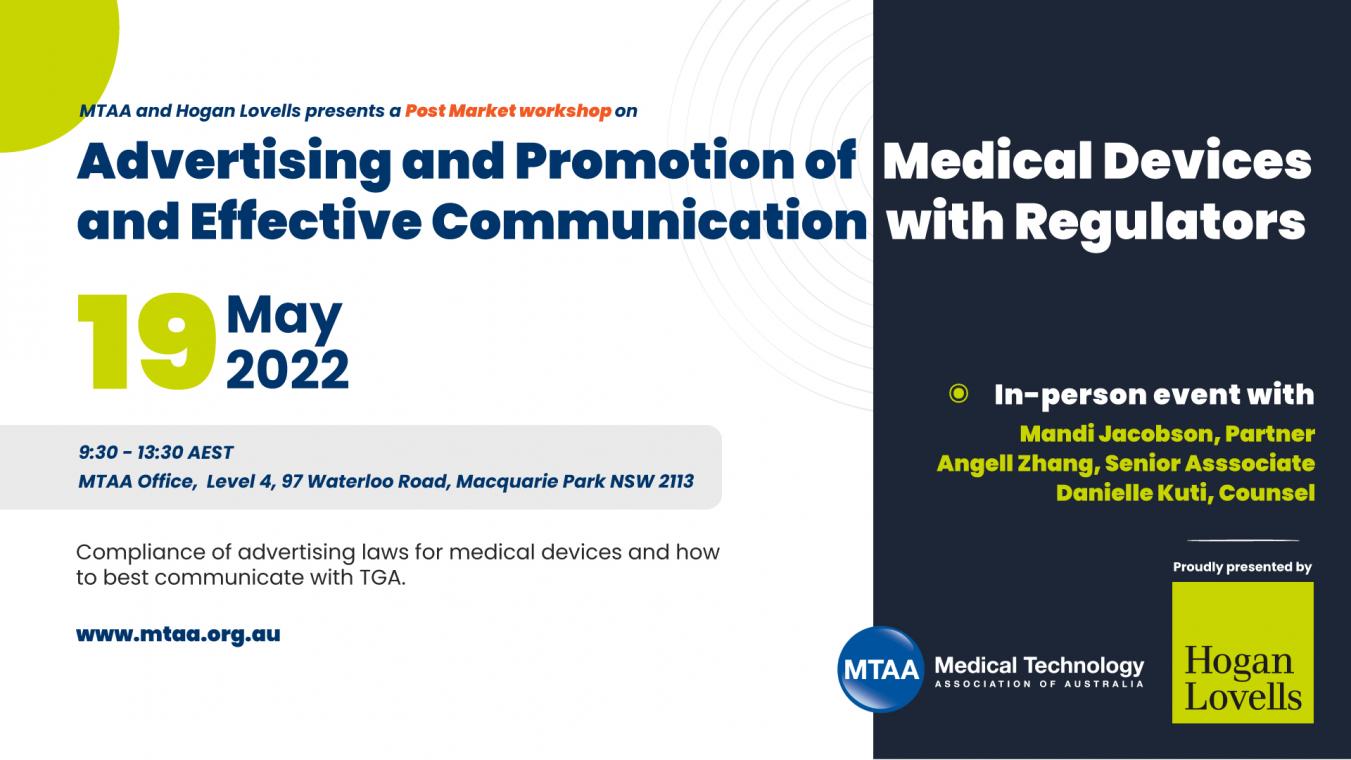 Post Market – Advertising and Promotion of Medical Devices and Effective Communication with Regulators Workshop
9:30am Thursday, 19 May 2022
1:30pm Thursday, 19 May 2022
MTAA Office
Level 4, 97 Waterloo Road, Macquarie Park
Sydney
,
New South Wales
2113
Australia
SOLD OUT - WAITLIST OPEN
Members-only event
Price: $282.14 Inc. GST
Transaction breakdown: $249 + GST + Payment Fee (2.9% + $0.30)
---
9:30 AM Part 1: Compliance with Advertising Laws for Medical Devices
Advertising and promotion of medical devices must be compliant with various laws. In this 1.5 hour workshop the presenters will look at the new Therapeutic Goods Advertising Code (TGAC) and the Australian Consumer Law (ACL) as it relates to medical devices advertising.  

Course content:
Do's and Don'ts 
Testimonials, Endorsements, Social Media Influencers 
Social Media – LinkedIn, Facebook etc.
Examples 
Recent TGA enforcement 

Presented by Mandi Jacobson, Partner and Angell Zhang, Senior Associate at Hogan Lovells
Morning Tea
11:15 AM Part 2: How to Effectively Communicate with the TGA
It is sometimes difficult to know how best to communicate with the TGA. What information and documents should be provided, and when? Is it too much or not enough? This practical 45 minute presentation will work through examples including when companies receive requests for information and documents.

Presented by Mandi Jacobson, Partner and Danielle Kuti, Counsel at Hogan Lovells
12:00 PM Networking Lunch with Speakers
Includes morning tea and networking lunch
Currently this is exclusive to MTAA Members
---
SOLD OUT - WAITLIST OPEN
Date: 19 May 2022
Time: 9:30 am - 1:30 pm
Venue: MTAA Office, Level 4, 97 Waterloo Road, Macquarie Park NSW 2113
Price: $282.14 Inc. GST
Transaction breakdown: $249 + GST + Payment Fee (2.9% + $0.30)
---
Changes & cancellations
Cancellations for all face-to-face training and events will be accepted up to five business days prior to the training and are subject to a cancellation fee of $50. Attendees from the same organisation may be swapped prior to the training if MTAA is advised. No refunds are issued for cancellations after this time.
If a cancellation is made less than five days prior to an event, without prior notice or substitution, there will be no refund. Should MTAA cancel an event, a full refund will be made.
Notice of cancellations must be emailed to: events@mtaa.org.au 
Tax invoice
You will be emailed a paid tax invoice once payment is complete (approximately 5 working days).
Additional Information
Speakers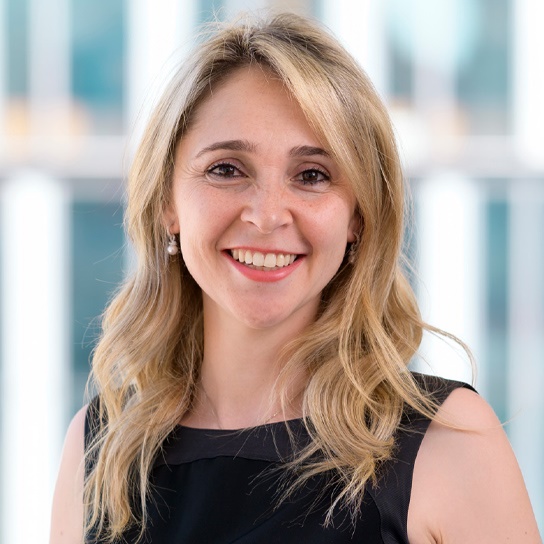 Mandi Jacobson, Partner, Hogan Lovells
Mandi Jacobson's practice includes both advisory and contentious matters across a variety of sectors, including the life sciences (pharmaceuticals and medical devices), food and beverage, cosmetics, industrial chemicals, and automotive sectors. 
---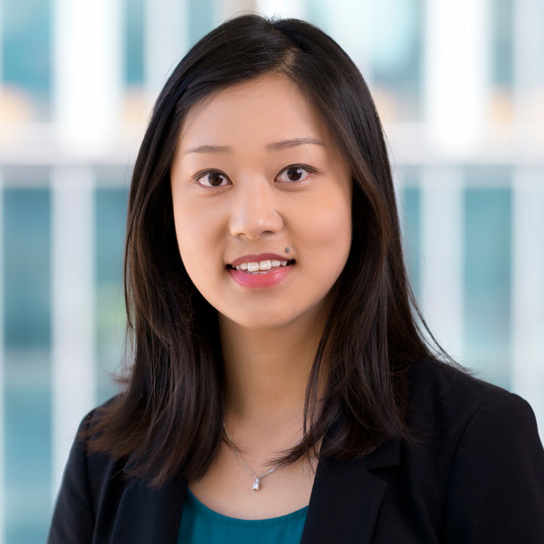 Angell Zhang, Senior Associate, Hogan Lovells
Angell advises clients across a variety of sectors, including the medical device and pharmaceutical sectors, technology, e-commerce, agricultural and veterinary sectors.  She also assists clients develop global compliance strategies to respond to investigations initiated by regulators, including the TGA and ACCC.
---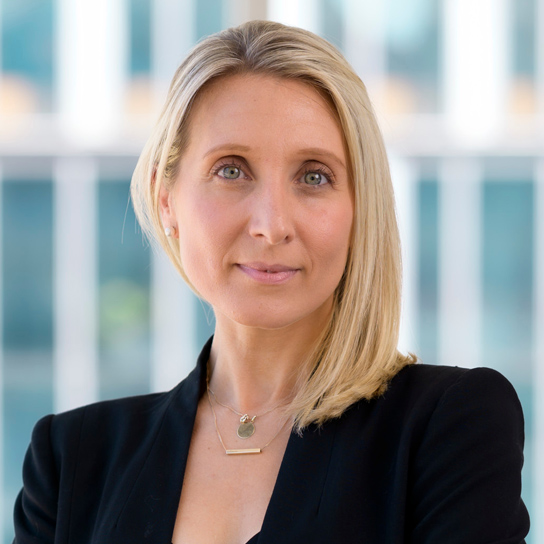 Danielle Kuti, Counsel, Hogan Lovells
Danielle has over 15 years' experience in commercial litigation and dispute resolution and advises clients on litigation strategies, mediations, and informal settlement arrangements. Having worked with numerous large corporate clients over the years, Danielle understands their internal pressures including financial, reputational and risk management.