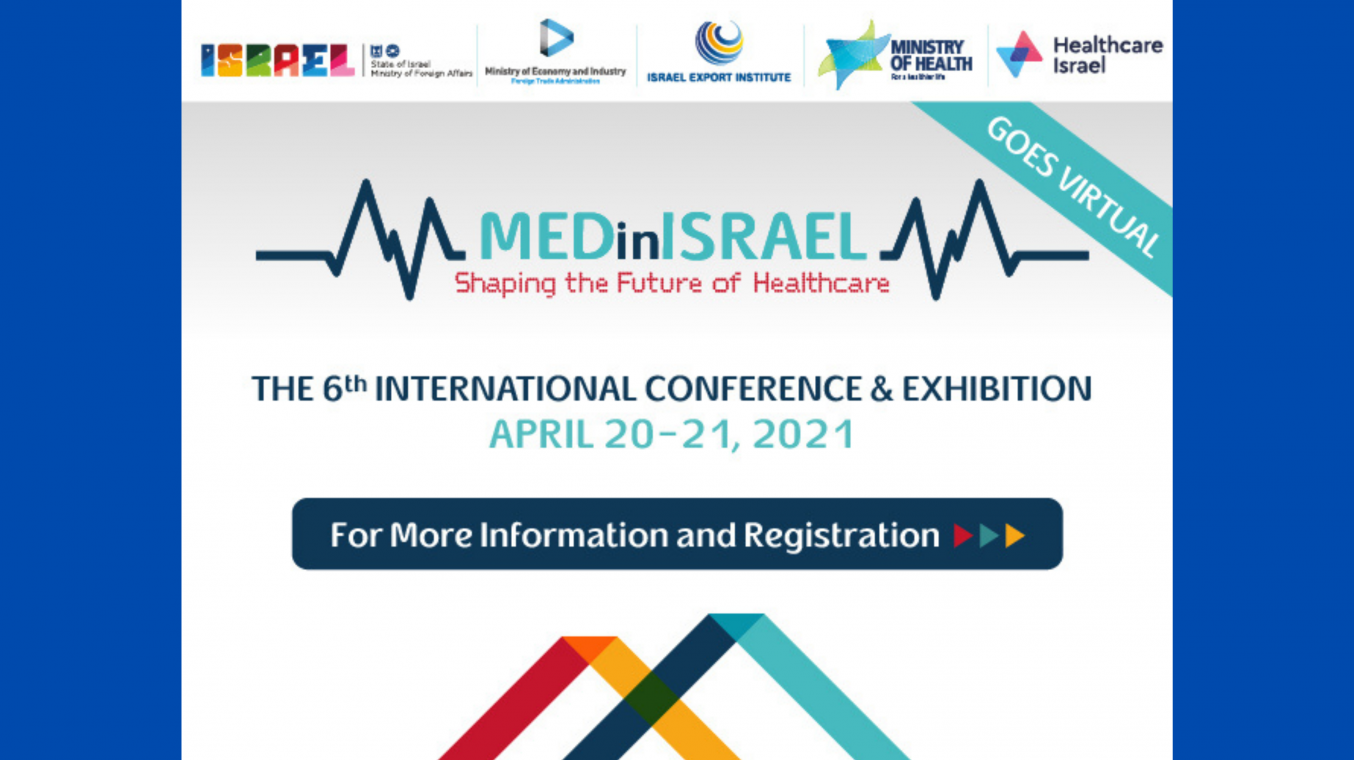 6th Biennial MEDinISRAEL Conference and Exhibition
The Israel Trade Commission Australia is honoured to invite you to the 6th Biennial MEDinISRAEL Conference and Exhibition, and join distinguished peers working in the field of Medical Devices and Digital Healthcare who will attend this year's event.
COVID-19 has created a tremendous challenge for the medical industry, and innovation is the key factor in meeting those challenges.
The Israeli medical landscape represents a broad spectrum of companies which offer diverse medical products and technologies, Digital Healthcare solutions, which is making Israel an important global medical innovation hub.
We want to share our insights and solutions with the world and invite you to be part of the journey.
Our 6th Biennial MEDinISRAEL International Conference and Exhibition this year will be held virtually, on April 20-21, 2021.
In the course of two inspiring days, healthcare community members will come together to enjoy a rewarding experience of taking a firsthand look at outstanding achievements, understanding potential breakthroughs, sparking productive collaborations, and seeing the most innovative and state-of-the-art healthcare technologies coming from Israel. 
The much-anticipated MEDinISRAEL 2021 will host key decision-makers & C-level executives who generate thousands of business interactions with the global healthcare community, notable experts, leading hospitals, distributors, investors and corporate members.
Beyond the immense networking opportunities, the event will include an interesting innovation awards and variety of panels with world-class speakers who will discuss the latest topics in the industry and trends in the post-pandemic era and share their best practices in health & care delivery in order to build healthier societies.
Download the catalogue of participating Israeli companies: https://istracomaus.files.wordpress.com/2021/04/catalogue.pdf and feel free to suggest and coordinate to meet with any of them during the show and after.