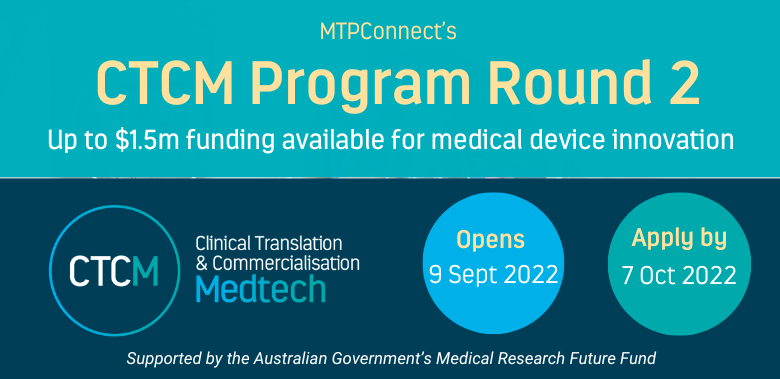 CTCM Round 2 Expressions of Interest Open on 9 September 2022
MTPConnect, in collaboration with MTAA and other industry partners, will soon open its second and final funding round in the $19.75 million CTCM Program, calling for applications from Australian small to medium-sized enterprises developing home-grown medical devices. The CTCM Program can provide $250,000 to $1.5 million to SMEs to support early clinical development of medical devices with commercial potential. Funding opens on Friday, 9 September 2022. Click here for more information.
Information Session
An information session on applying for this funding program will be available online or in-person.
Date: Tuesday, 23 August 2022
Time: 13:00 (AEST)
Venue: QIMR Berghofer Medical Research Institute, Brisbane.
Click here to register.