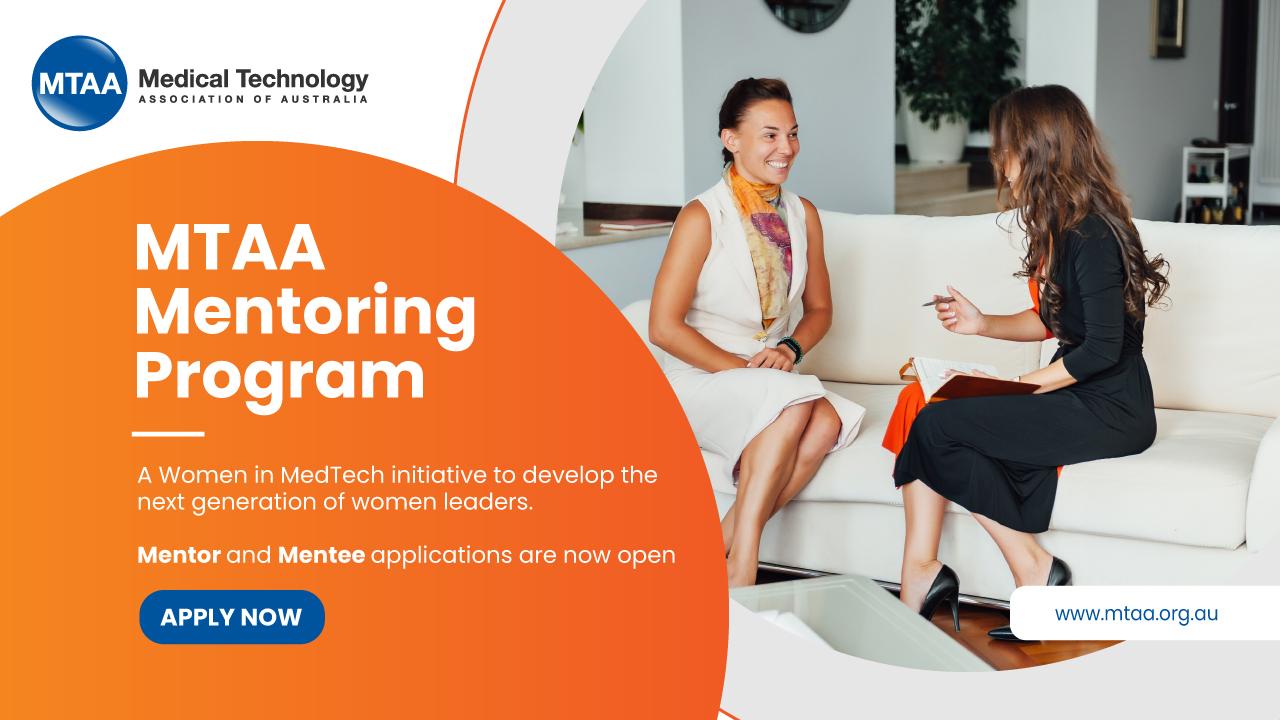 Launch of the 2021 MTAA Mentoring Program
MTAA is proud to announce the launch of the 2021 MTAA Mentoring Program and is now accepting applications from MTAA Members to join as a Mentor or Mentee.
The MTAA Mentoring Program is a Women in MedTech initiative aiming to facilitate relationships between experienced mentors who can share advice, knowledge and experience with women Mentees to assist in their professional and career development within the MedTech industry.
Why MedTech professionals become Mentors?
Develop their mentoring and coaching skills
Network with other MedTech professionals
Stay-in-touch with emerging issues relevant to less experienced professionals
Contribute to the MedTech industry
Why female professionals become Mentees?
Identify professional growth and development areas
Clarifying career goals and seek assistance with overcoming career challenges
Access to an independent, confidential support system
Networking with other MedTech professionals
Partnered learning of relevant issues
Mentoring Program Webinar: What you need to know
After the success of pairing 40 candidates in the 2019 pilot program, MTAA will be hosting a free event featuring previous mentors and mentees. Speakers will share their experience on how to maintain a good mentoring relationship.
Date: Monday, 24 May 2021
Time: 11:00 - 11:45 (AEST)
Click here to register for the webinar.