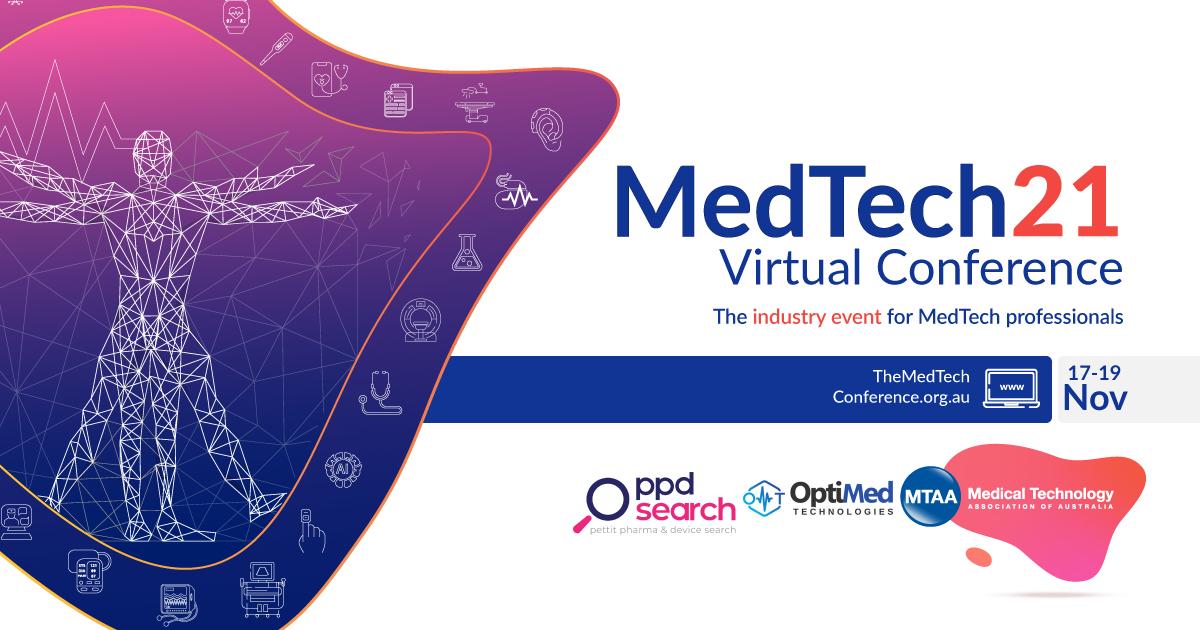 MedTech21 Virtual Conference Registrations Are Now Open
The MedTech21 Virtual Conference is the premier medical technology industry conference in Australia and brings together leaders and influencers across the industry, government and academia to discuss the key issues affecting MedTech. 
An extensive 3-day program will feature 23 sessions including:
Prostheses List discussions on reform overview and updates, benefit review processes and methodology, and scope & rewards;
Political and media updates on the changing political and policy environment;
Panel discussions on building a cyber security community to protect healthcare, and the crucial next steps for end-to-end connectivity; and
Updates from key global regulators on the changing landscape of regulation and the challenges and opportunities facing Australia around the world.
View the full program. Please contact Lorraine Hendry, MTAA Events Manager, for sponsorship opportunities.
Date: 17 - 19 November 2021
Member Price: $485 +GST for full registration | $180 +GST for day registration
Non-Member Price: $602.50 +GST for full registration | $221 +GST for day registration
Group Bookings: Discount applies for 8 or more registrations.