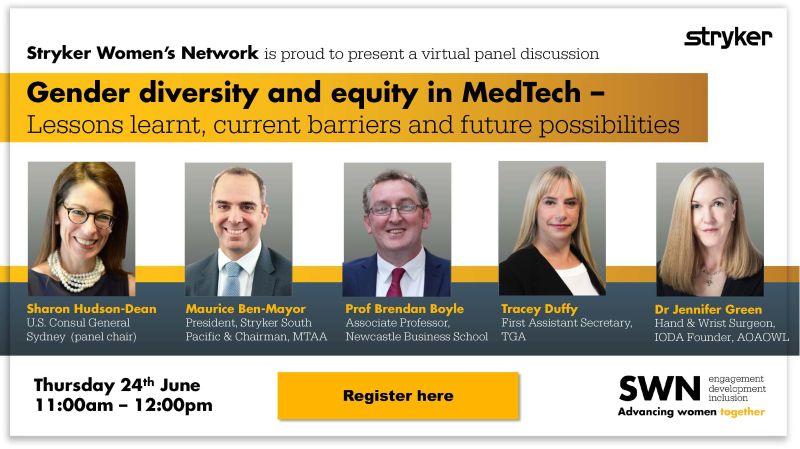 Stryker Webinar: Gender Diversity and Equilty
Supported by MTAA, Stryker will host a 1-hour panel discussion on gender diversity and equity when working in government, industry, education and the surgical sector. Hear from MTAA Chairman, Maurice Ben-Mayor, and many others as they explore the lessons learned, current barriers and future possibilities.
Date: Thursday, 24 June 2021
Time: 11:00-12:00
Click here to register.