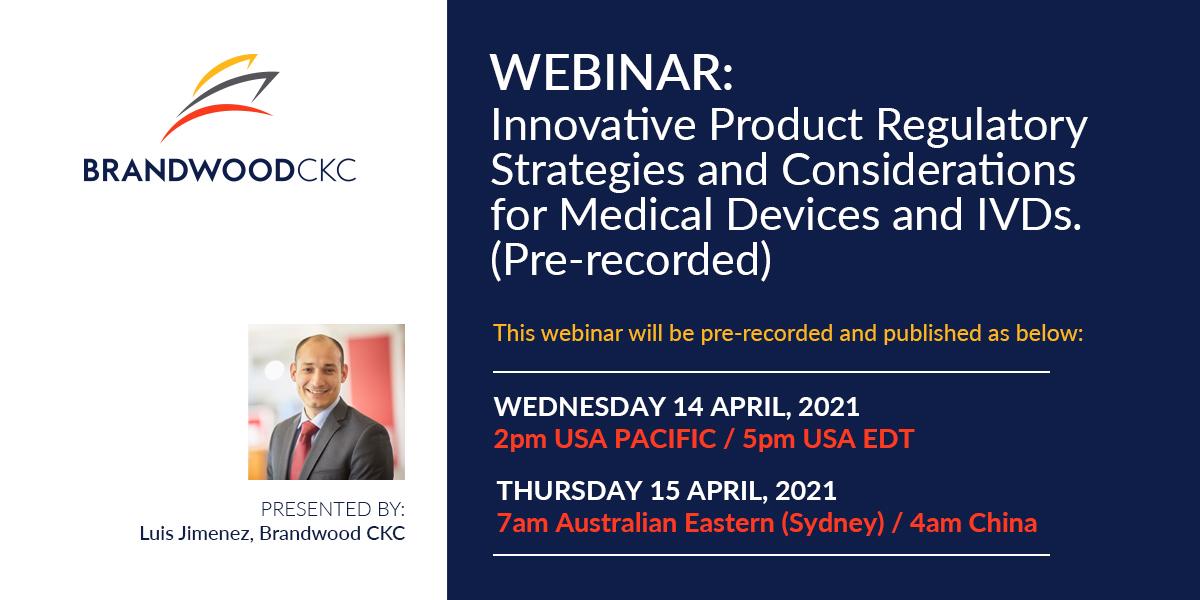 Webinar: Innovative Product Regulatory Strategies for Medical Devices and IVDs
Click here to register.
As the global medical practice undergoes drastic change embracing faster access to innovative technologies, getting the regulatory strategy right from the onset can mean the difference between success and failure. In this webinar, we discuss the key considerations for registering innovative products and changes to existing products incorporating innovative modifications. We will focus on the current regulatory issues and requirements when evaluating alternative pathways for TGA, EU, and US including rare-disease designations, priority review, and provisional approvals. Special note will be taken on how the MDR and IVDR transitions are impacting innovative product registrations and product changes. Key trends such as the use of Real-World Evidence, MDSAP, and risk-based biocompatibility management will be discussed.
Presenter: Luis Jimenez, Brandwood CKC Register to receive this pre-recorded webinar to your inbox as below:
Thursday 15 April 7am Australian Eastern (Sydney)