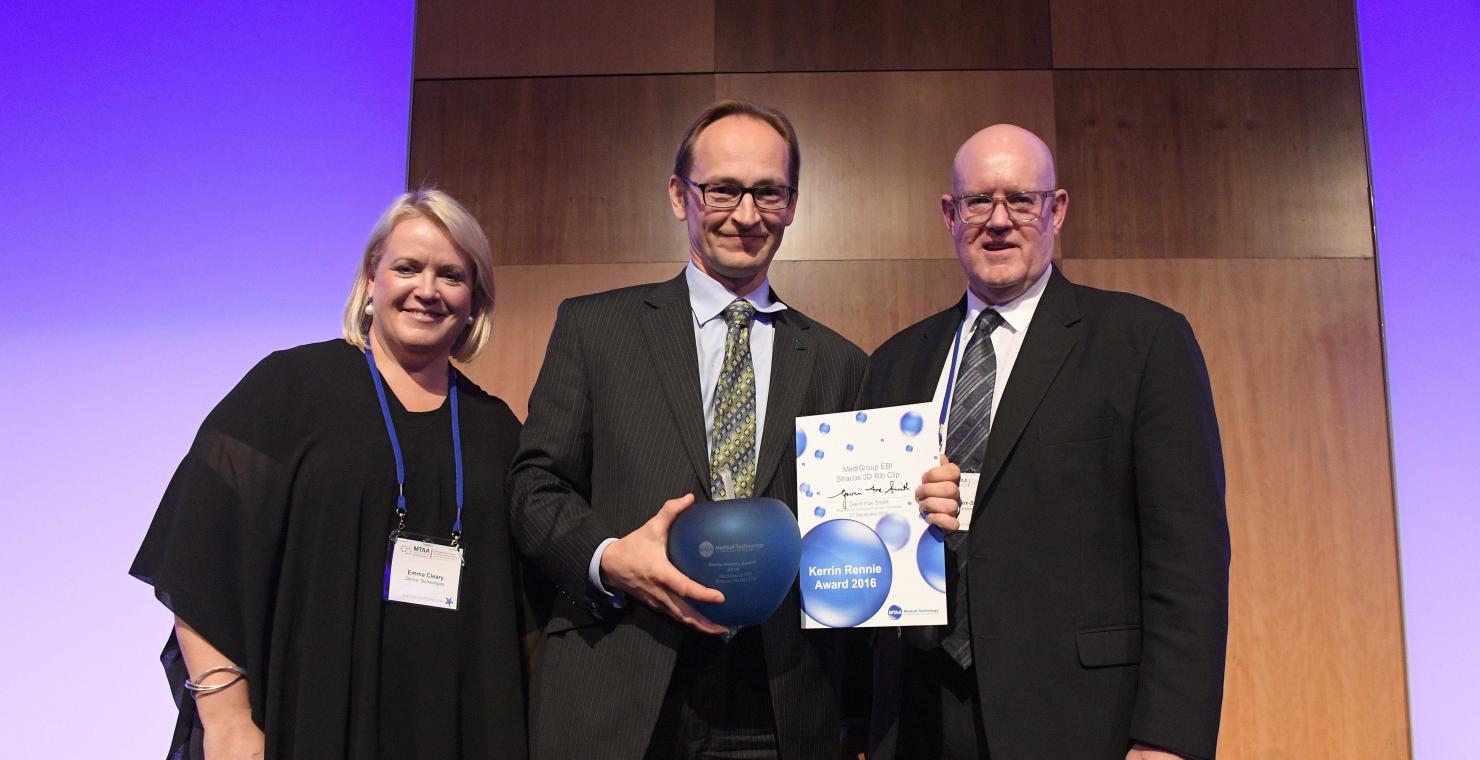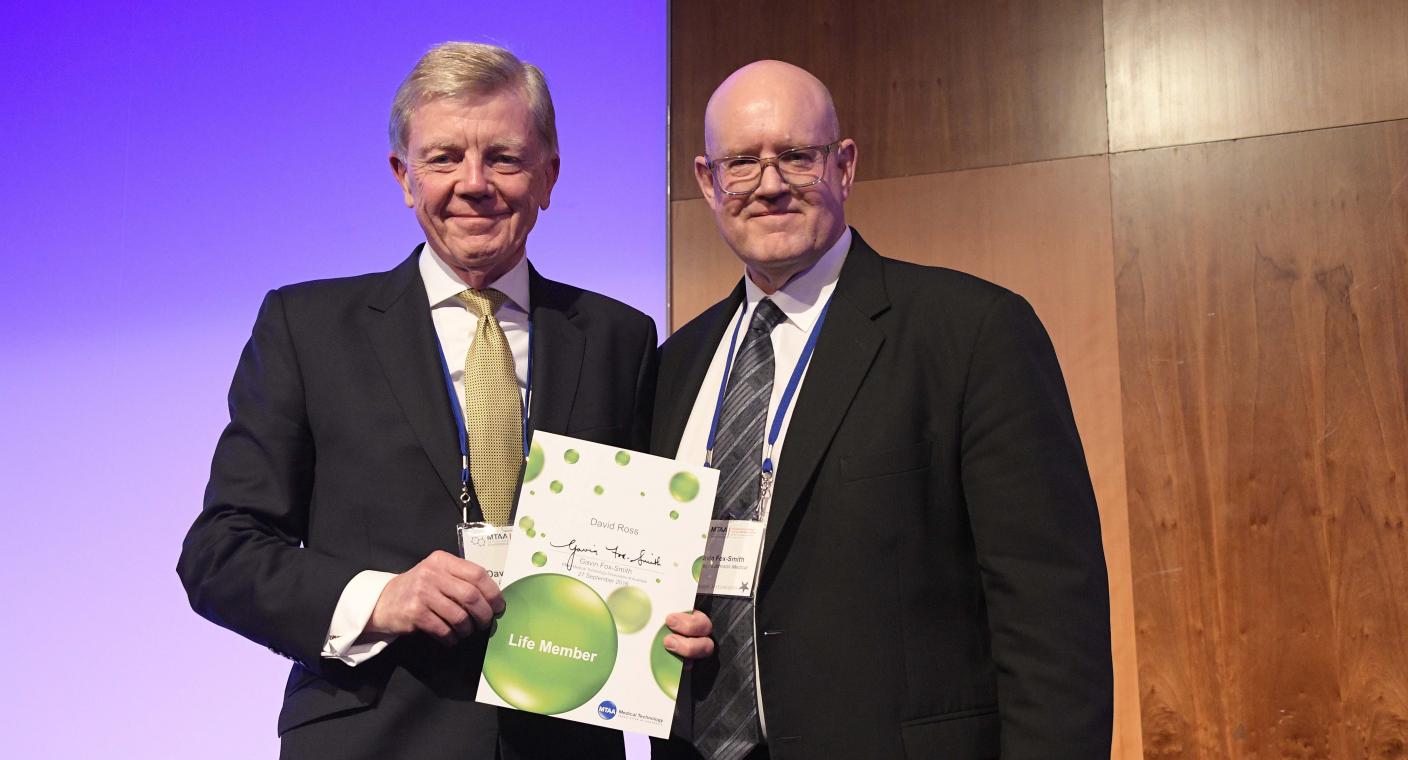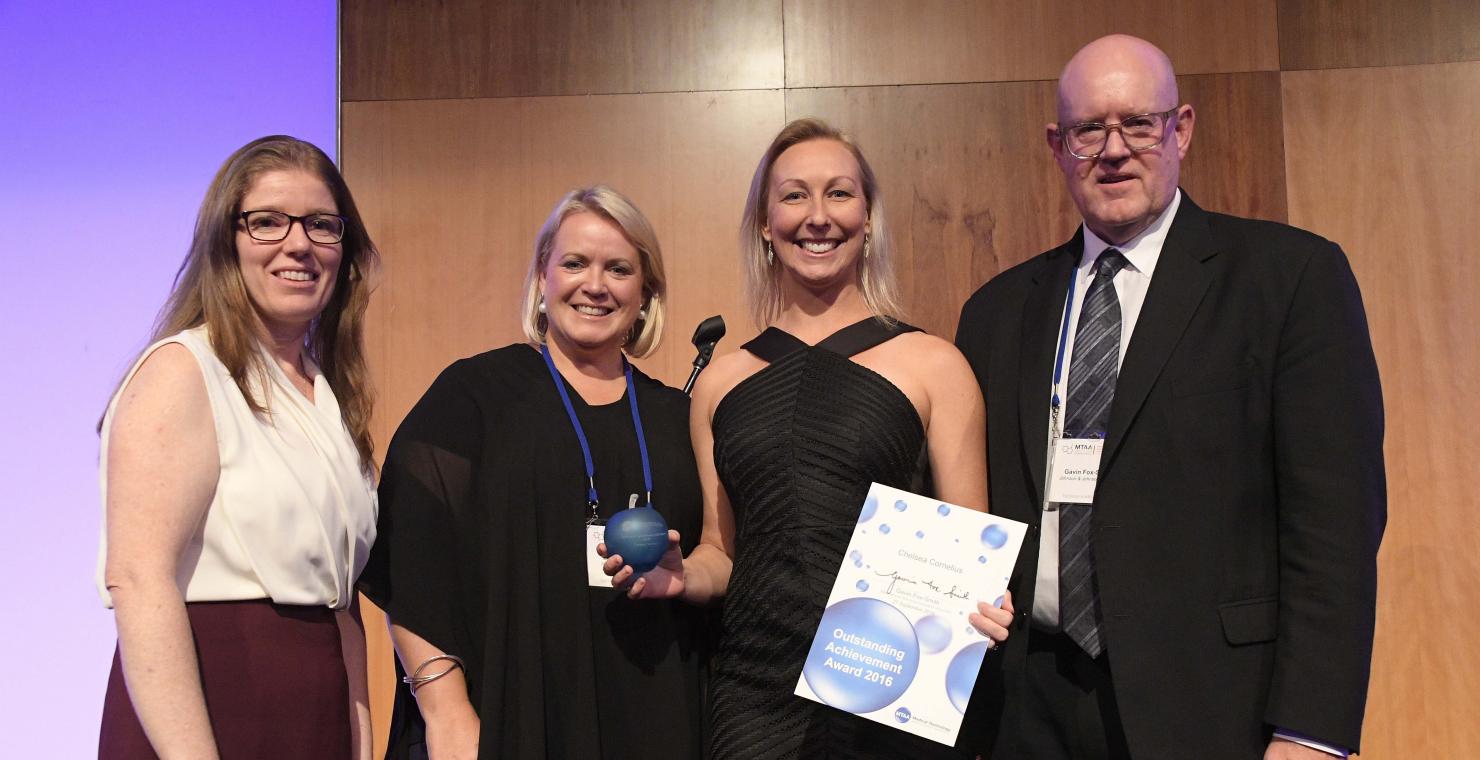 MediGroup EBI Stracos 3D Rib Clip wins Kerrin Rennie Award
On Tuesday (27th September) night the Medical Technology Association of Australia (MTAA) announced MediGroup EBI, Stracos 3D Rib Clip as the winner of the Kerrin Rennie Award for Excellence in Medical Technology.
The Award recognises the innovative and extraordinary contribution of medical technology in improving and saving the lives of patients.
The product must demonstrate evidence of significant contribution to improving patient outcomes by enhancing quality of life, evidence of technical excellence and evidence of innovation.
Further, we announced Chelsea Cornelius from Analytica as the winner of the Outstanding Achievement Award. It recognises an individual who has contributed in a significant and outstanding way to the development of medical technology that improves patient outcomes and excellence.
The MTAA recognised all of our member companies for their contribution to the industry. A special thank you to those who had been continuously committed to the Association for 5,10,20,25,30 and 35 years.
David Ross was honoured with life membership for his 15 years service to our industry.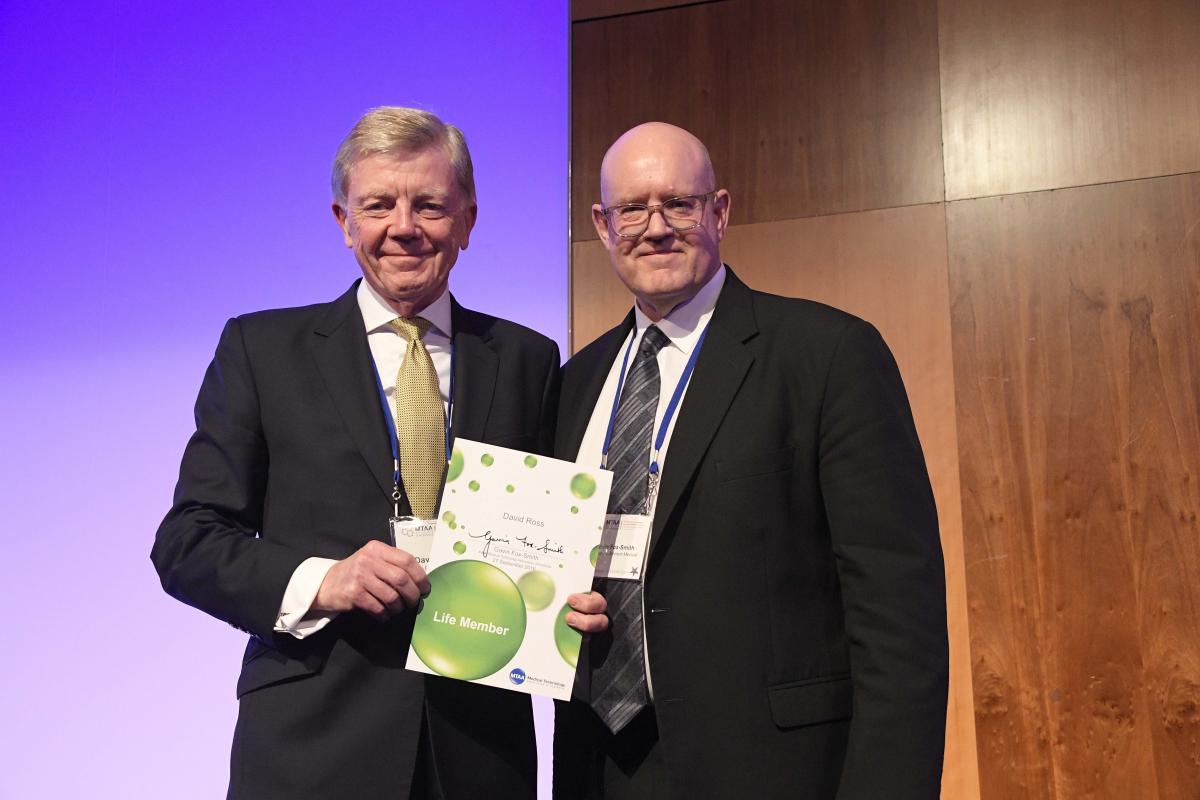 Chris Selwa, Managing Director of MediGroup EBI said:
"We're delighted to win the Kerrin Rennie award for the second year running. Winning this prestigious award against stiff competition reflects medigroup EBI's and the device industry's ongoing commitment to introducing products that significantly improve patient outcomes.
"The 3D Rib Clip, is a minimally invasive implant that is unique. Flexible to encourage ribs to remodel (heal long term) correctly, and rigid to ensure optimal short term outcomes such as re-approximation and pain.
"Using the 3D Rib Clip has been shown to reduce hospital and ICU stay, and is associated with reduced complications"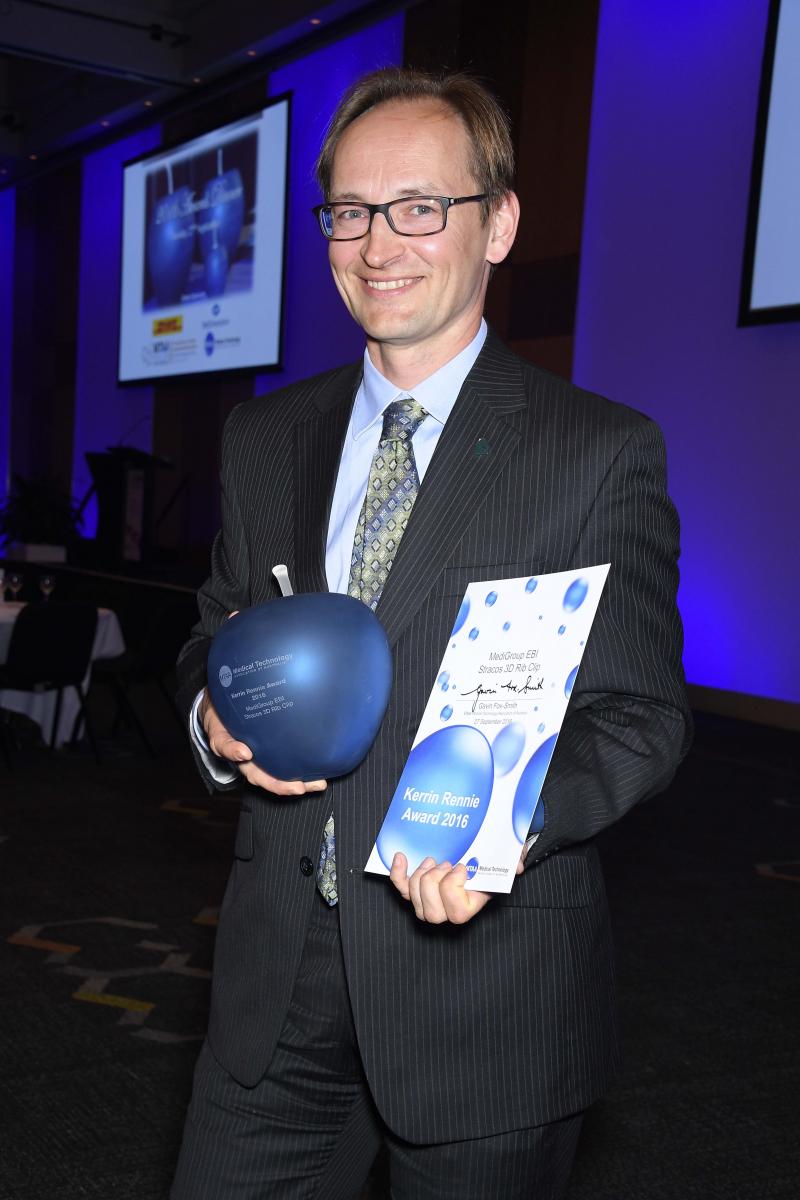 Chelsea Cornelius, Product Development Manager of Analytica said:
"I'm honoured to be named in the same category as Associate Professor in radiation oncology, Sandra Turner.  
"I feel very fortunate to be able to make a difference in women's lives through PeriCoach and would like to thank Analytica and Geoff Daly for playing a big part in my journey so far.
"I love what I do and am excited to be part of MedTech in Australia, which is on the crest of something extraordinary. Events like these is what inspire me and make me proud to be part of this industry."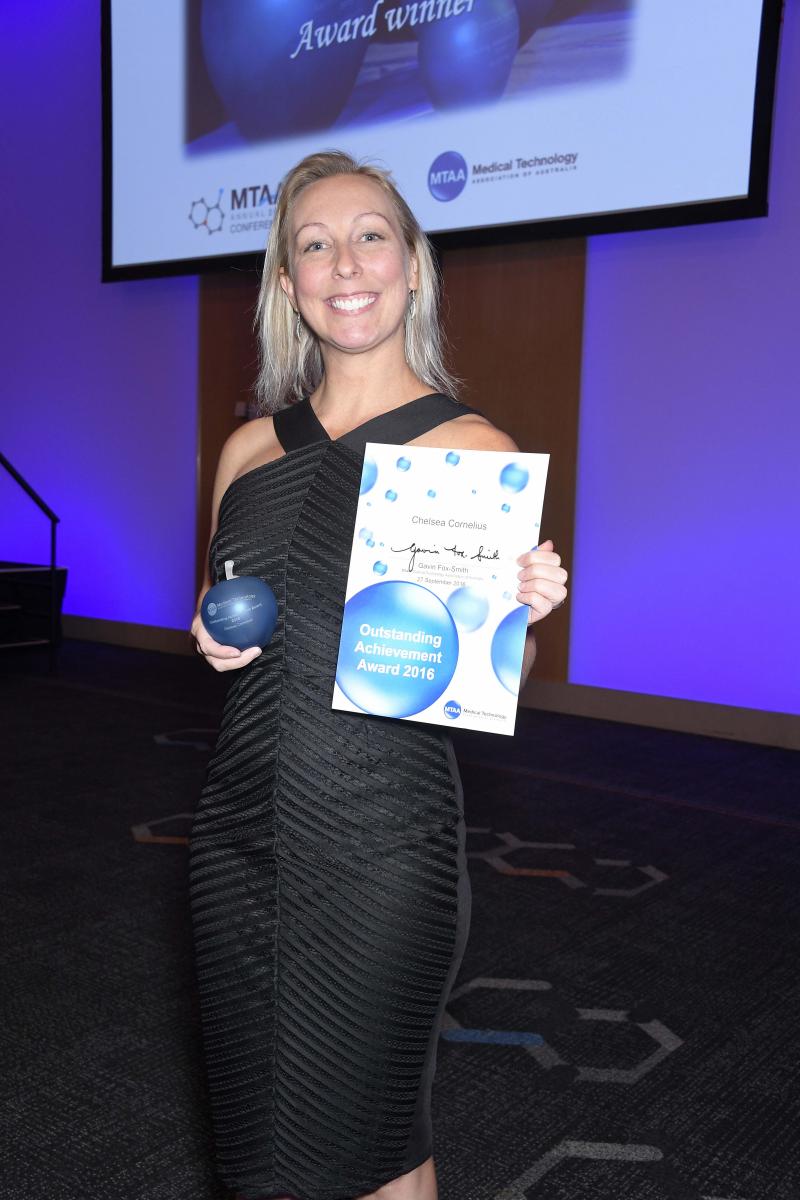 Allison Fox, co-lead of the Medical Technology Association of Australia said:
"The MTAA Annual Membership Awards is an opportunity to recognise our members and individuals who have contributed to improving patient outcomes through MedTech.
"Recognising MediGroup EBI, Chelsea Cornelius and David Ross is more important than ever as we come together and celebrate our achievements."