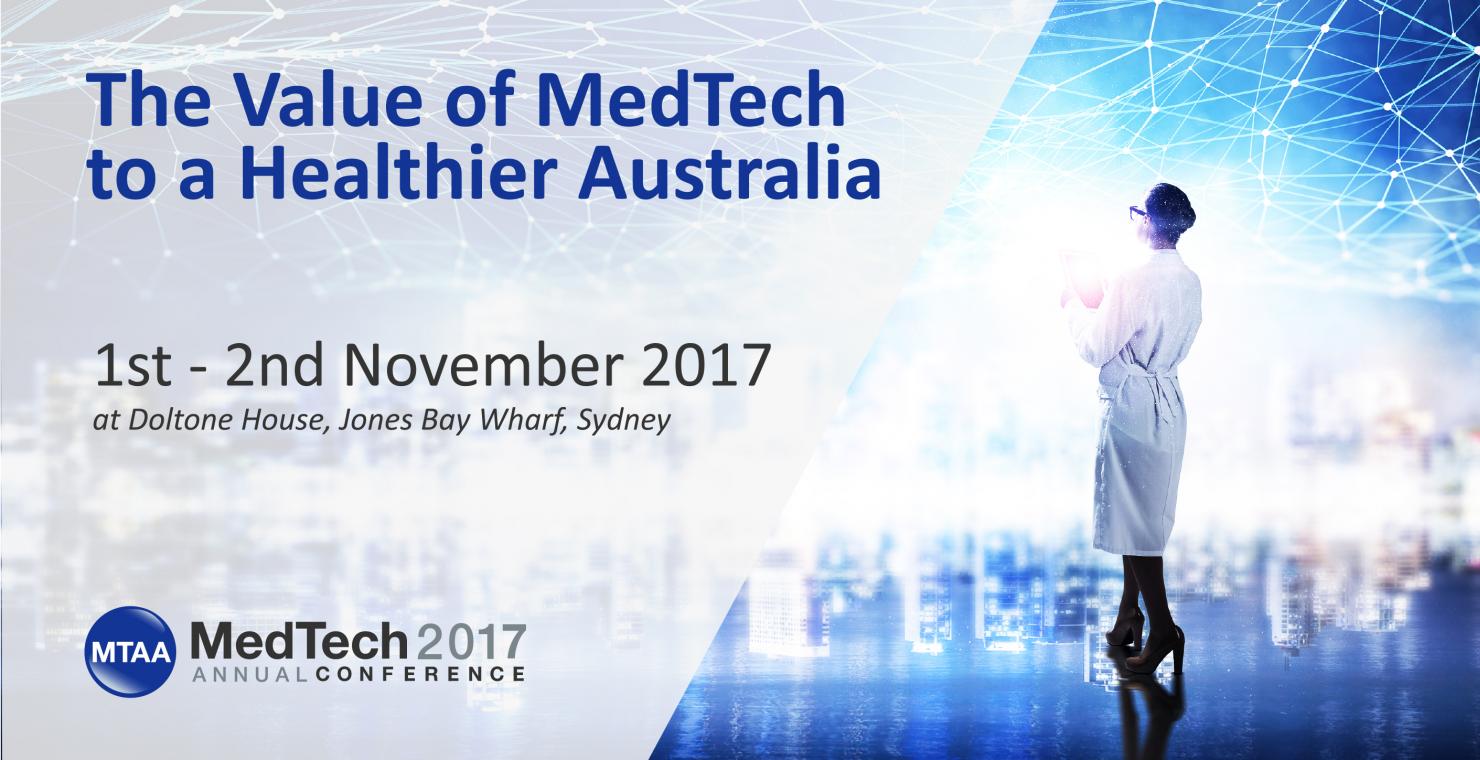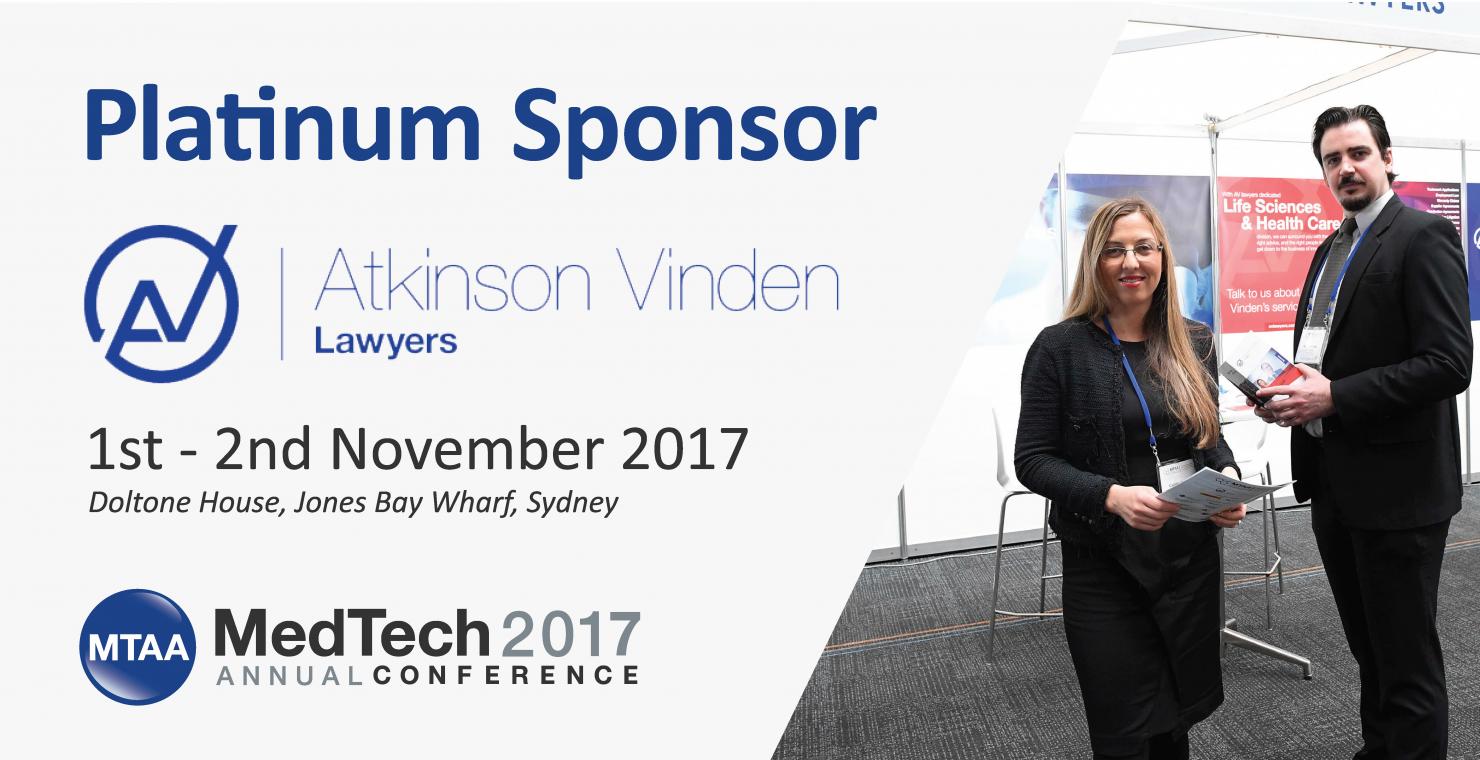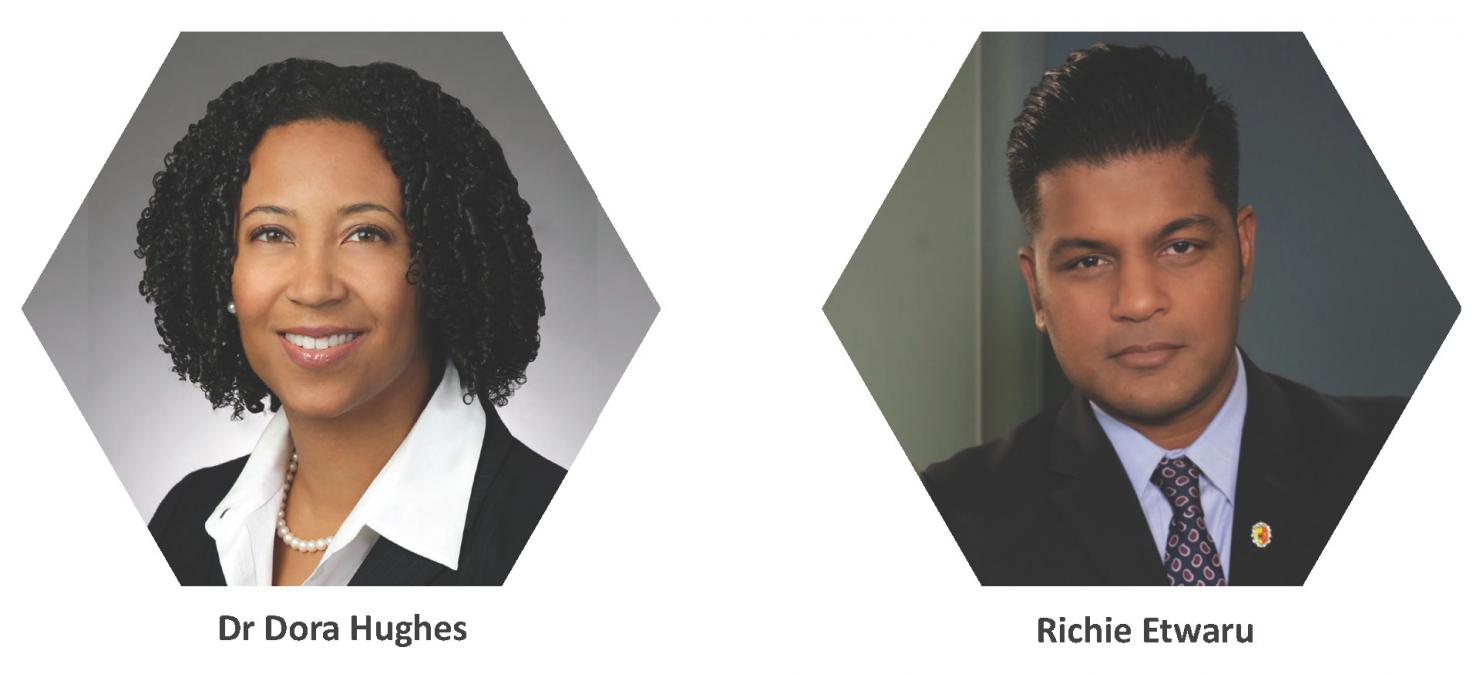 MedTech 2017 Annual Conference only 4 weeks away!
The Medical Technology Association of Australia (MTAA) invites you to attend the MedTech 2017 Annual Conference which is only 4 weeks away!
MedTech 2017 will be take place on the 1st and 2nd November at Doltone House, Jones Bay Wharf, Sydney.
The theme this year is The Value of Medical Technology to a Healthier Australia and is shaping up to be the most outstanding yet with an impressive line-up of national and international guest speakers: Dr Dora Hughes, Former Health Advisor to President Barack Obama & Richie Etwaru, Chief Digital Officer, QuintilesIMS.
Highlighted sessions include:
Artificial Intelligence in Healthcare the Here and Now
Private Health Insurance reform
The Future Buyers, does valued-based healthcare have a place?
How Blockchain will transform healthcare in 25 Years
Tomorrow's Jobs
View the program via the Medtech 2017 website.
MedTech 2017 provides a unique opportunity for industry professionals to gather and exchange ideas and insights with peers and other leaders in the medical technology community.
Registration includes full access to the program, exhibition area, 2 day catering, a ticket to the Networking function and the MedTech 2017 Industry Awards Dinner being held at Doltone House on Wednesday 1st November from 6pm – 9pm.
The MedTech 2017 Industry Awards Dinner will bring together industry leaders, suppliers and clients to celebrate and pay tribute to a year of innovation and leadership. The winners will be announced for the inaugural Women in MedTech Champion, Kerrin Rennie Award which is celebrating its 10th year, the 2017 Outstanding Achievement Award and other awards of recognition.
We are on track to reach capacity, book now to confirm as registrations will be closing soon. Click here to register your attendance.