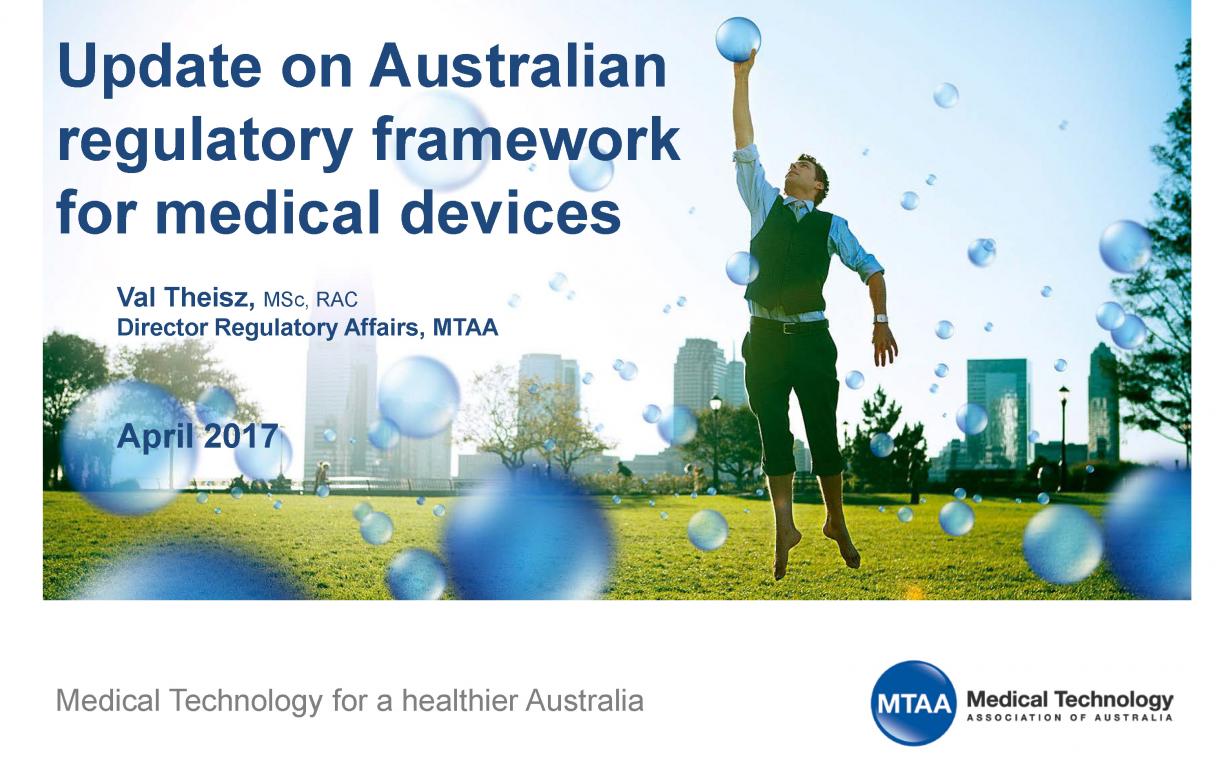 Update on Australian regulatory framework for Medical Devices April 2017
At the recent Healthcare Asia Pacific Summit MTAA's Val Theisz, Director Regulatory Affairs, presented an update on changes in the regulatory framework in Australia, in particular the Therapeutic Goods Amendment (2016 Measures No. 1) Bill of March 2017. This is the first of two important pieces of legislation that will implement 16 key recommendations of the independent expert panel review (the Sansom Review) of 2015.
The first bill is expected to be adopted in May this year. The second bill and related regulations are expected later, potentially as soon as 2018.