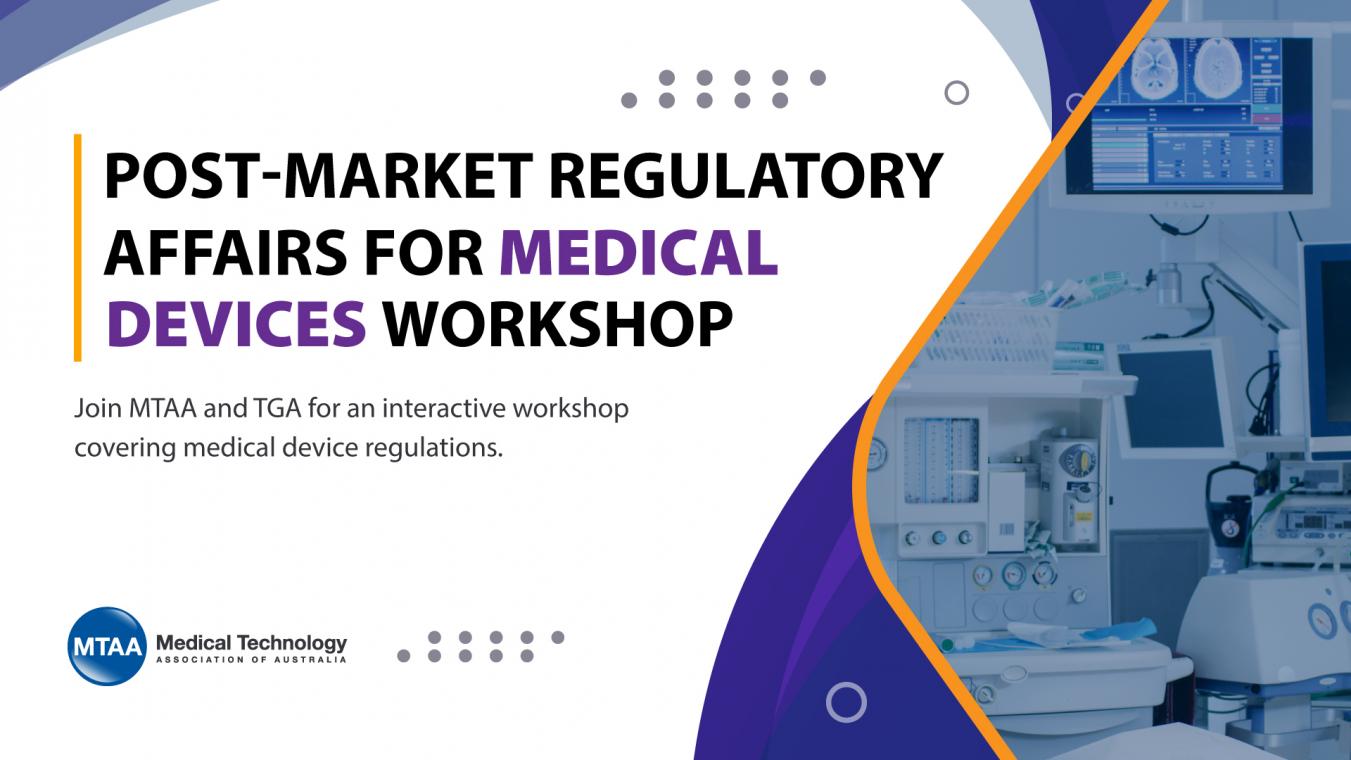 2023 Waitlist - Post-Market Regulatory Affairs for Medical Devices Workshop
12:00am Monday, 1 May 2023
12:00am Wednesday, 31 May 2023
MTAA has organised a new one-day workshop on Post-Market Regulatory Affairs for Medical Devices Workshop with TGA in 2023. This interactive workshop will provide detailed coverage of the medical device regulations in Australia.
The exact date will be confirmed to those on the waitlist and RAF (Regulatory Affairs Forum) first. Note: This will be a face-to-face interactive workshop with no recordings available. Placements are strictly limited to 35 attendees and the class size will not be extended to ensure the best learning experience.
Who should attend? 
Anyone interested in learning more about Regulatory and who would benefit from the opportunity to ask TGA questions directly should attend the training. 
Additional Information
Changes & cancellations
Click here to view the MTAA Events and Facilitated Training Terms and Conditions.
Tax invoice
You will be emailed a paid tax invoice once payment is complete. A copy of all your transactions are also available in your Transaction History tab on your My MTAA Account and can be viewed here anytime.