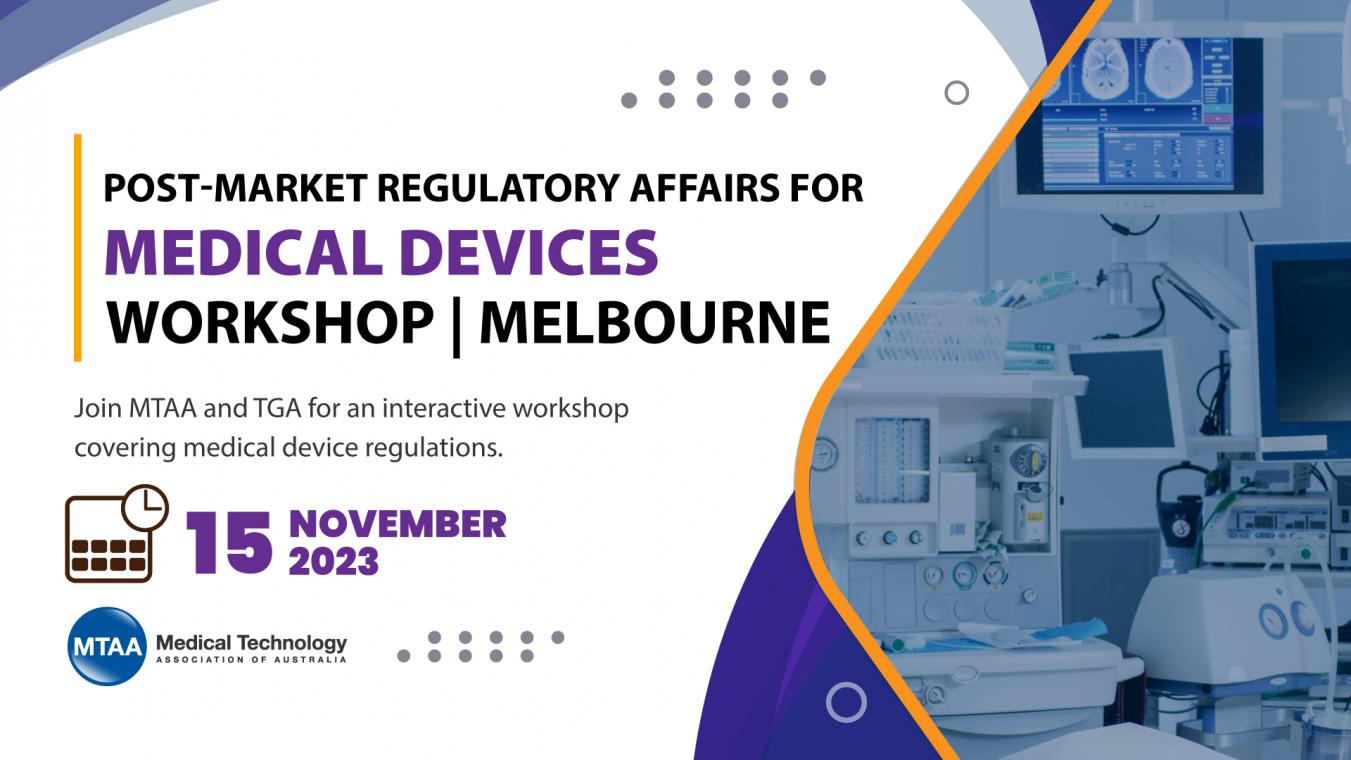 Post-Market Regulatory Affairs for Medical Devices Workshop - Melbourne 15 November 2023
9:00am Wednesday, 15 November 2023
5:00pm Wednesday, 15 November 2023
Cliftons Melbourne Freshwater Place
Level 18/2 Southbank Blvd
Southbank
,
Victoria
3006
Australia
MTAA has organised a one-day workshop with TGA on Post-Market Regulatory Affairs for Medical Devices Workshop - Melbourne 15 November 2023. This interactive workshop will provide detailed coverage of the medical device regulations in Australia.
The workshop will run as a one full-day session:
Wednesday, 15 November from 9:00 to 17:00 AET
Location Cliftons Melbourne Freshwater Place
Inclusions
Morning tea 
Lunch  
Afternoon tea  
Note: This is a face-to-face interactive workshop only with no recordings available. Placements are strictly limited to 35 attendees and the class size will not be extended to ensure the best learning experience.
---
Learning outcomes
This is a new program - MTAA is working with TGA to finalise the content
Q&A with TGA
Who should attend? 
Regulatory professionals should attend the training. 
How much does it cost? 
$990 Inc. GST for members
$1,287 Inc. GST for non-members
Additional Information
Changes & cancellations
Click here to view the MTAA Events and Facilitated Training Terms and Conditions.
Tax invoice
You will be emailed a paid tax invoice once payment is complete. A copy of all your transactions are also available in your Transaction History tab on your My MTAA Account and can be viewed here anytime.