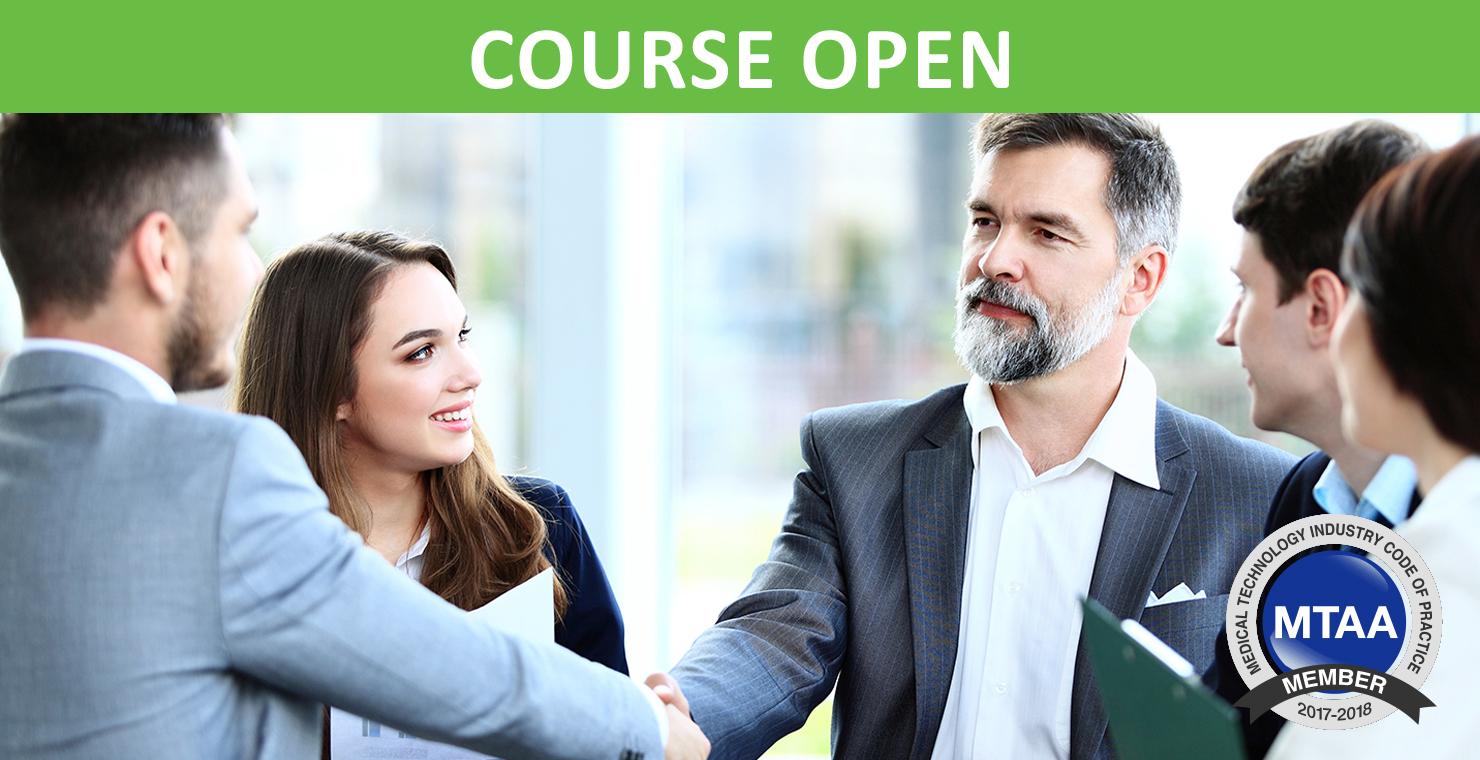 2.2 Complying with the Code of Practice
2.2 Complying with the Code of Practice is an interactive, face-to-face training course to enhance understanding of the Code.
What topics are covered in this module? 
This half day face-to-face training course is designed to provide an opportunity for participants to develop their understanding of the industry Code. Some of the main topics that will be covered include:
- Advertising
- Interactions with healthcare professionals
- Administration of the Code
- Monitoring Activities
- Complaints, Sanctions and Appeal Procedures
Learning outcomes
Understands the general principles of the Code of Practice

Obtains a detailed understanding of the Code in relation to interactions with healthcare professionals

Understands the Code's monitoring and complaints processes

Considers the implications of non-compliance
Who should attend? 
Medical technology industry employees who interact with healthcare professionals or consumers.  This includes staff working in marketing, sales, customer service, regulatory, legal professionals or senior managers.  Participants should have completed the online module 2.1 Introduction to the Code of Practice.
How much does it cost? 
The cost of this full day module including GST is $335 for members. Once payment is accepted, applicants will be registered. Standard credit card fees apply.
How do I register?
To register, please click on the Register button below. You must be logged into your My MTAA Account, or you can create your own account if you don't already have one. Payment must be made by Credit Card (Visa, MasterCard or American Express) at the time of booking. Credit card payments are processed via our secure registration provider, Securepay.
Changes & cancellations
Cancellations for all face-to-face training and events will be accepted up to five business days prior to the training and are subject to a cancellation fee of $50. Attendees from the same organisation may be swapped up to two working days prior to the training if MTAA is advised and agrees in writing. No refunds are issued for cancellations after this time. Please note, cancellations where payments were made online by credit card will be refunded less credit card fee(s).
If a cancellation is made less than five days prior to an event, without prior notice or substitution, there will be no refund. Should MTAA cancel an event, a full refund will be made.
To make a cancellation or swap an attendee, please contact reception by P: +612 9900 0650 or E: pd@mtaa.org.au
Tax invoice
You will be emailed a paid tax invoice once payment is complete. A copy of all your transactions are also available in your Transaction History tab on your My MTAA Account and can be viewed here anytime.
For further information please E: pd@mtaa.org.au