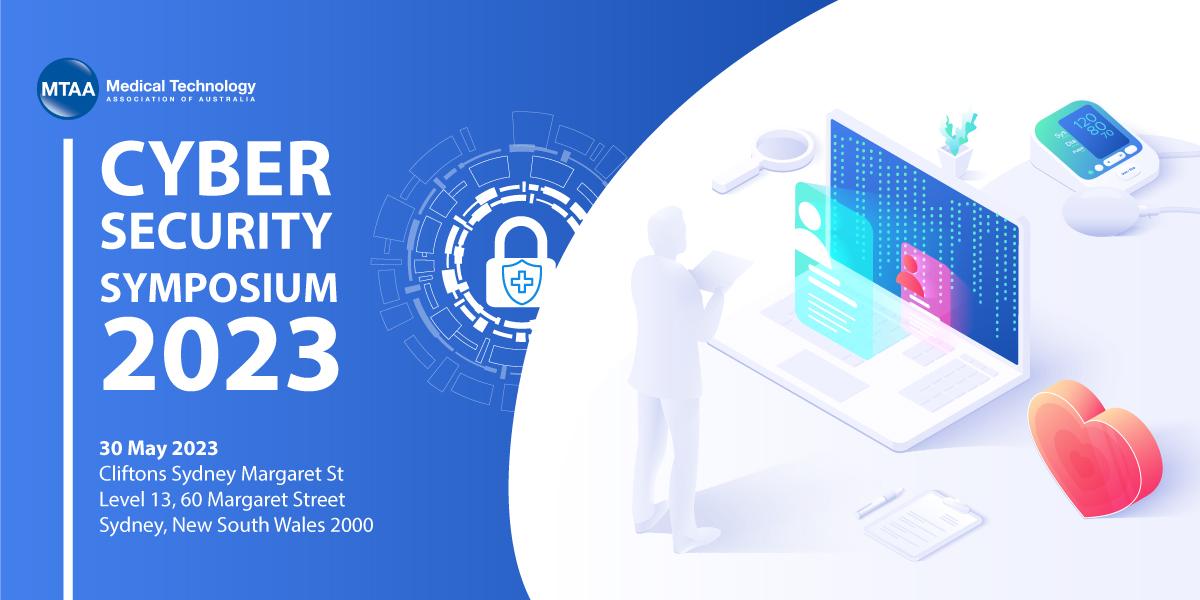 Cyber Security Symposium - Sydney 30 May 2023
9:00am Tuesday, 30 May 2023
5:00pm Tuesday, 30 May 2023
Cliftons Sydney Margaret St
Level 13, 60 Margaret Street
Sydney
,
New South Wales
2000
Australia
Abstract
Many medical device manufacturers and healthcare institutions are working independently and collaboratively to address vulnerabilities and threats within healthcare. Building innovative tools, and allocating resources to advance cyber security is essential to not only protect medical devices and institutes but the patients that use them. It is an ongoing and growing challenge for MedTech and a shared responsibility of all stakeholders.
This event will bring together members, healthcare professionals, technical personnel, and risk and compliance professionals to reflect on the current healthcare and cyber security landscape. The program will also feature topics on:
learning from recent data breaches;
why cyber security should be seen as an investment, not a cost;
building a cyber community to protect healthcare; and
addressing future agendas on interconnectedness, interoperability, and proactive cyber risk management.
Inclusions
Access to all sessions  
Morning tea, lunch & afternoon tea 
Closing Reception & Networking including canapes & drinks  
Format: This is a face-to-face event.
Placements are limited.
---
Program
MTAA will cover a full day of presentations and panel discussions throughout the one-day event. Select panel sessions are being finalised and will be published with the full list of speakers from each session very soon.
Symposium Opening
09:00 - 09:15 | 15-minutes Welcome, Introduction and Acknowledgment of Country
Ian Burgess, Chief Executive Officer, Medical Technology Association of Australia
Acknowledgment to Country 
Keynote: An Integrated Approach to Cyber Security: Views from the World of 6G
09:15 - 9:50 | 35-minute Keynote with Q&As
Data and connected digital services underpin all aspects of our lives. Our digital dependency, challenged by cyber interference, creates a vulnerability at a scale we have arguably not seen before. This presentation takes a sneak peek at one version of the future world through the lens of 6G mobile communications, currently planned for 2030.  It highlights how the acceleration of complexity, AI and connectivity require us to think differently about security and privacy in our future digital world.
Ian Opperman, Chief Data Scientist - NSW Govt., NSW Health
Australia's Healthcare Cyber Security – State of the Nation
09:50 - 10:40 | 50-minute Panel Session
This session will uncover the key learnings from recent data breaches, the corporate and government responsibility to safeguard patient/customer data and the collaborative and collective efforts to raise the standard of data security. 
Panellists:
John Borchi, Chief Information Security Officer, Australian Digital Health Agency
Daniel Schubert, Head of IT, Terumo
David Hau, Senior Medical Adviser, Therapeutic Goods Administration
Paul Davies, Director for Government Affairs, Australia/New Zealand, Abbott
Moderator: Libby Day, Director, Advocation
Morning Tea Break
10:40 - 11:00 | 20-minute Break 
Deterrence Beats Rollback – Why Cybersecurity is an Investment, not a Cost
11:00 - 11:45 | 45-minute Panel Session
Health is now defined in Australia as "critical infrastructure". Healthcare institutions need a mind shift to ensure they prioritise investment into digital security adherence, security by design, and business continuity planning.
Panellists:
Manish Chawda, Founder and Principal Consultant, Pragma
Stephanie Owen, Healthcare Customer Success Executive, Microsoft
Michelle Price, Cyber Partner, EY
Dalvin Chien, Partner, Spark Helmore Lawyers
Moderator: Paul Davies, Director, Abbott
The Power of Focus in the Aftermath of a Cyber Incident
11:45 - 12:30 | 45-minute Panel Session
Discover how to stay focused and build resilience during a cyber crisis. This presentation adopts an engaging storytelling approach, drawing from real-life experiences to explore the crucial role of maintaining focus in the face of chaos. This session will empower attendees to effectively respond to a cyber crisis and gain the tools and knowledge necessary to thrive in the aftermath.
Presenter: Mazino Onibere, Head of Cyber Security, Risk and Compliance, Regis Aged Care
Lunch Break
12:30 - 13:30 | 60-minute Break
Building a Cyber Community to Protect Healthcare
13:30 - 14:15 | 45-minute Panel Session
As information security is a shared challenge, collaboration among various healthcare institutions offers a path to improving standards of protection. How do we get there?
Panellists:
Paul Chua (virtual), Greater Asia Cybersecurity Officer, Becton Dickinson & Co, and Vice Chair, Digital Health Cybersecurity Group, APACMed
Manish Chawda, Founder and Principal Consultant, Pragma
Libby Day, Director, Advocation
Sheila FitzPatrick, President & Founder, FitzPatrick & Associates
Mandi Jacobson, Partner, Hogan Lovells
Moderator: Toby Hodgson, Digital Health Senior Manager, Medical Technology Association of Australia
MTAA Digital Health White Paper Announcement
14:15 - 14:25 | 10-minute Announcement
The Chair of MTAA's Connected Healthcare Advisory Group will discuss the development of a white paper on the barriers, opportunities and solutions for digital health uptake in MedTech. Details of the white paper launch at Digital MedTech: Bridging the Gap (10 July) will be shared. 
Speaker: 
Lyn Davies, Managing Director, Tunstall Healthcare
Afternoon Tea Break
14:25 - 14:45 | 20-minute Break
The Future Agenda – Interconnectedness, Interoperability, and Proactive Cyber Risk Management
14:45 - 15:45 | 60-minute Panel Session
The list of issues to resolve for Australia to have "best of breed" cybersecurity management in health is long – procurement, incident response, governance, stakeholder partnerships. MedTech's experience can be a potential model. 
Panellists:
Geoff Quattromani, Senior Manager - Data, Analytics and Digital, Johnson & Johnson
Tim Blake, Managing Director, Semantic Consulting
Dalvin Chien, Partner, Spark Helmore Lawyers
Harry Iles-Mann, Consumer Leader
Moderator: Paul Davies, Director for Government Affairs, Australia/New Zealand, Abbott
Closing Reception & Networking, including canapes & drinks
15:45 - 17:00 | 75-minute Network Session
Host: Ian Burgess, Chief Executive Officer, MTAA
Who should attend? 
This event is for business leaders as well as technical, risk and compliance teams who are responsible for mitigating the risks to patients and the healthcare institution. Cyber security is everyone's business.
How much does it cost? 
$660 Inc. GST for Members
$858 Inc. GST for Non-Members
$660 Inc. GST for Government
Additional Information
Changes & cancellations
Click here to view the MTAA Events and Facilitated Training Terms and Conditions.
Tax invoice
You will be emailed a paid tax invoice once payment is complete. A copy of all your transactions are also available in your Transaction History tab on your My MTAA Account and can be viewed here anytime.
Speaker Profiles
Ian Oppermann, NSW Government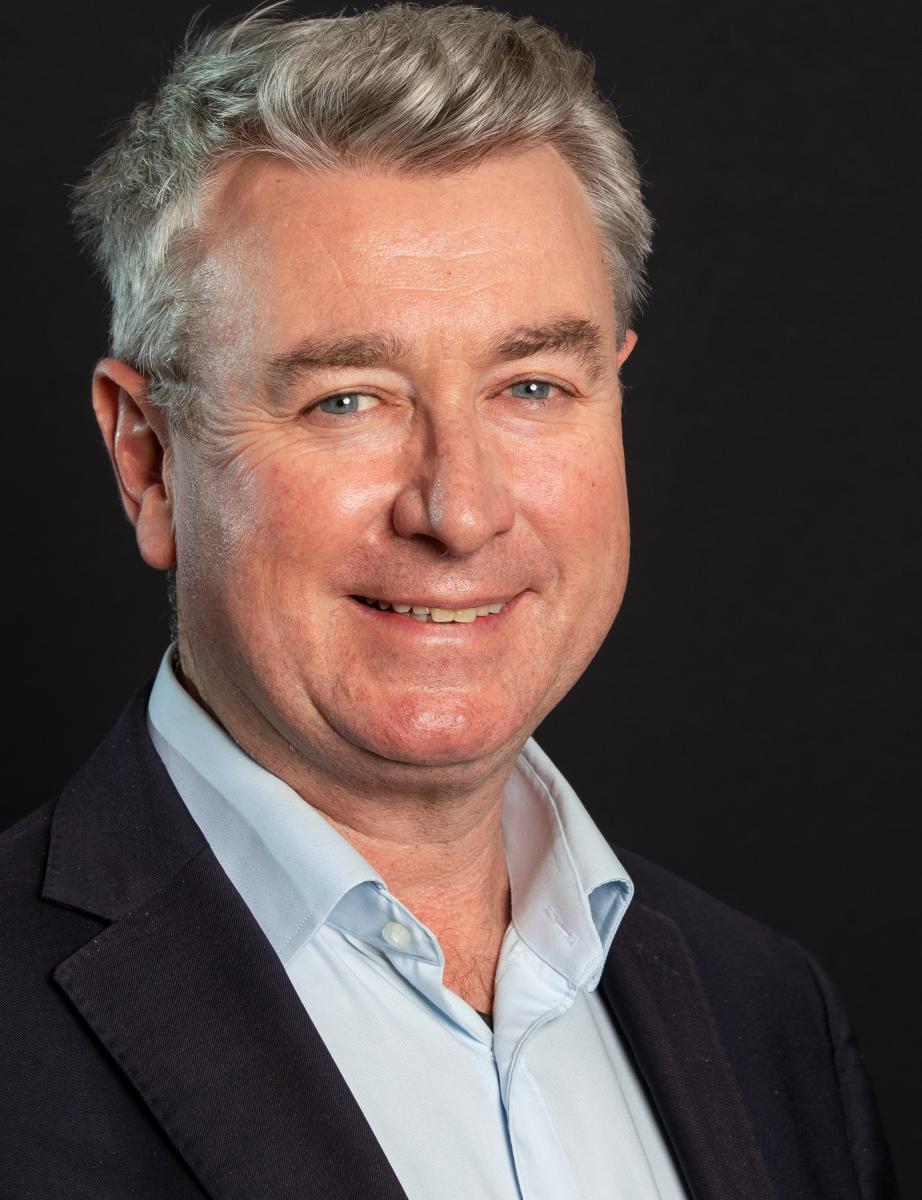 ​
Ian Oppermann, Chief Data Scientist, NSW Government
Dr. Ian Oppermann is the NSW Government's Chief Data Scientist working within the Department of Customer Service. He is also an Industry Professor at the University of Technology Sydney (UTS). He heads the NSW government's AI Review Committee and Smart Places Advisory Council. Ian is considered a thought leader in the area of the Digital Economy and is a regular speaker on "Big Data", broadband-enabled services and the impact of technology on society. Ian has an MBA from the University of London and a Doctor of Philosophy in Mobile Telecommunications from Sydney University. Ian is a Fellow of the Institute of Engineers Australia, a Fellow of the IEEE, a Fellow of the Australian Academy of Technological Sciences and Engineering, is a Fellow and Immediate Past President of the Australian Computer Society, Fellow of the NSW Royal Society, and a graduate member of the Australian Institute of Company Directors.
Paul Davies, Abbott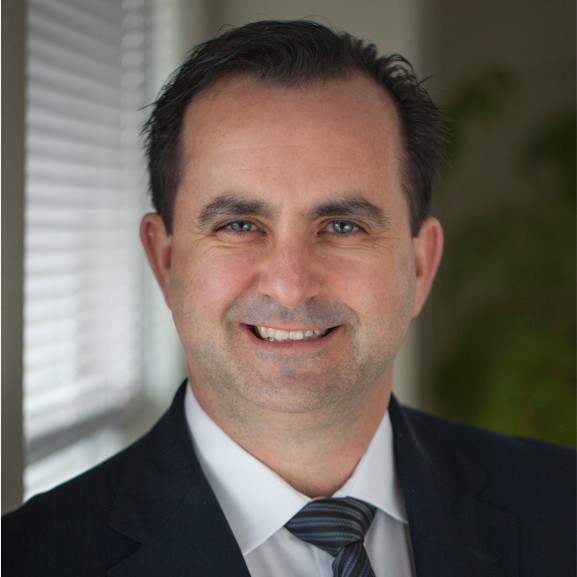 Paul Davies, Director for Government Affairs Australia/New Zealand, Abbott
Paul Davies joined Abbott in March 2018 as Director for Government Affairs for Australasia. In this role he partners with Abbott's regional business leaders to manage and shape policies affecting Abbott's core businesses in Australia and New Zealand – devices, diagnostics and nutrition. He leads external stakeholder engagement in both countries to achieve business priorities. Prior to joining Abbott, for 12 years Paul was a Director with C & M International, a leading public policy consulting firm in Washington DC, representing clients in the food, beverage, consumer products, advanced materials, information technology and broadcasting sectors. Paul was a senior official in the Australian Department of Foreign Affairs and Trade where he represented the Australian Government in trade negotiations for over 12 years, including the U.S.-Australia Free Trade Agreement. Paul was trade policy adviser to the Australian Minister for Trade, Mark Vaile from 2000-2002.
John Borchi, Australian Digital Health Agency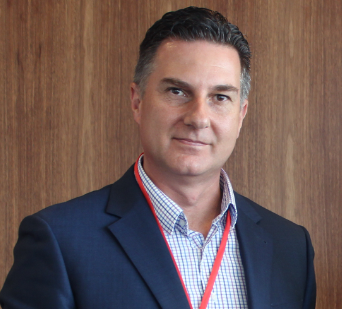 John Borchi, Chief Information Security Officer, Australian Digital Health Agency
John is an intelligence and security professional with a career across the military, government and commercial sectors spanning 28 years. Throughout his career John has worked on both offense and defence, which gives John a unique perspective on the security risks and ability to manage them. John has recently completed tenures at Queensland Health with its 130,000 strong workforce, in roles such as Chief Information Security Officer and Chief Technology Officer (interim). John has been instrumental in building Queensland Health's cyber security maturity and culture during a critical time of digital transformation and response to Covid-19. He was also instrumental in supporting key clients in his tenure at BDO Australia as Cyber Security Partner working across various sectors including mining, utilities, healthcare and technology developers. John has recently taken up the role of CISO at the Australian Digital Health Agency with its broad national remit to support the healthcare sector with its digital uptake and security maturity.
Dr David Hau, TGA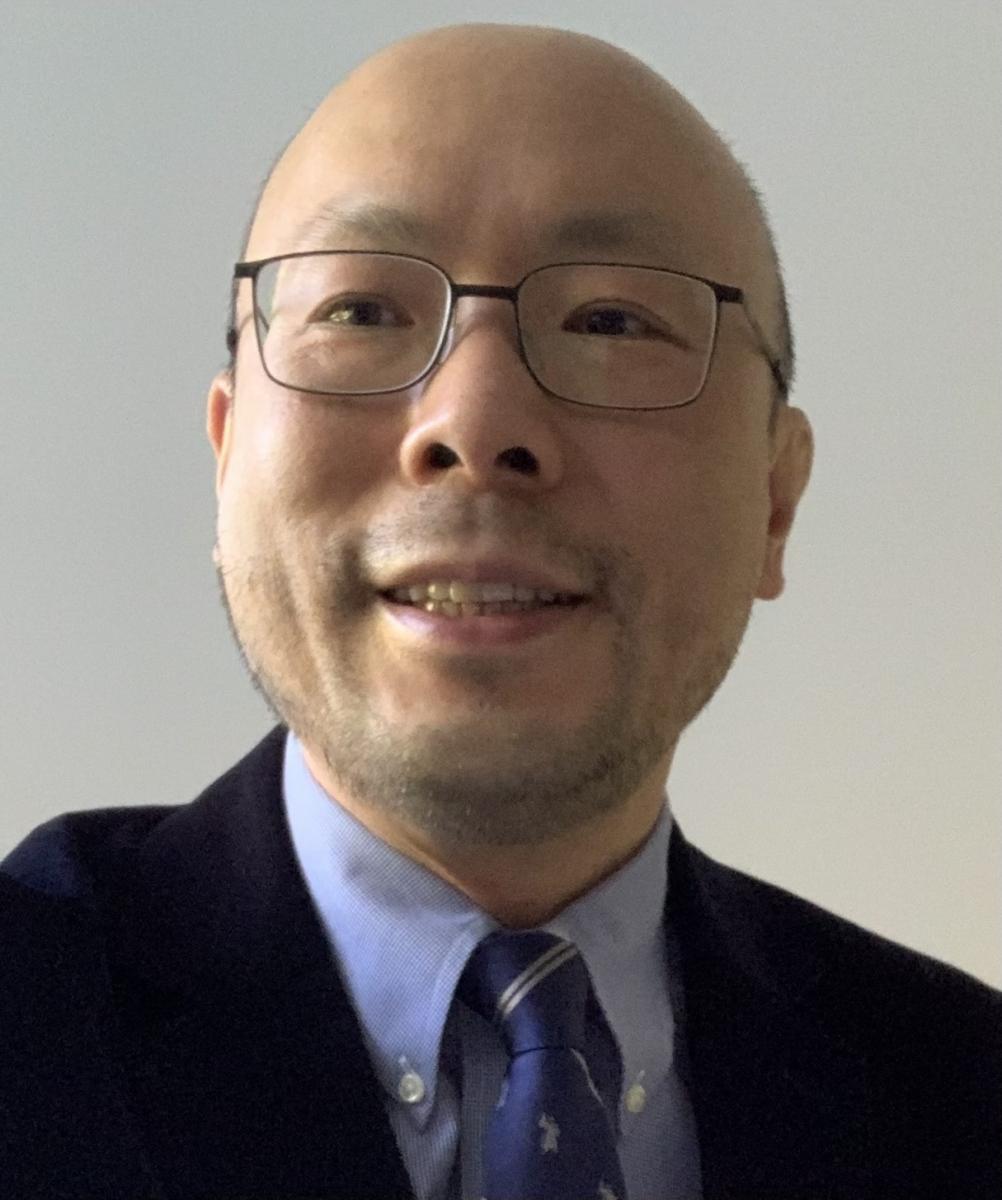 Dr David Hau, Senior Medical Adviser, TGA
David Hau is a senior medical adviser in the Medical Devices Authorisation Branch at TGA. He leads the conformity assessment workstream in the clinical section, and also represents TGA at the HE-12 committee on surgical implants (mirror of TC 150) with Standards Australia, and at the IMDRF AIMD and SaMD Working Groups. Dr Hau had a background in electrical engineering and computer science before completing medical school and training in the USA, and has previously worked as a lead developer of health related software for a few startups in California's Silicon Valley, and as a program director for biomedical informatics at the National Cancer Institute in the US National Institutes of Health.
Daniel Schubert, Terumo Australia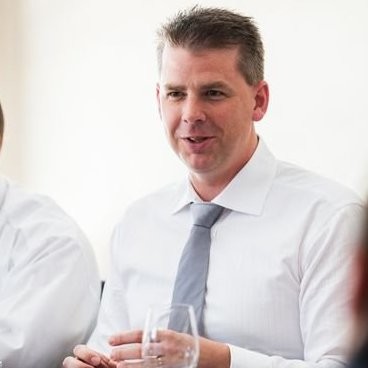 Libby Day, Advocation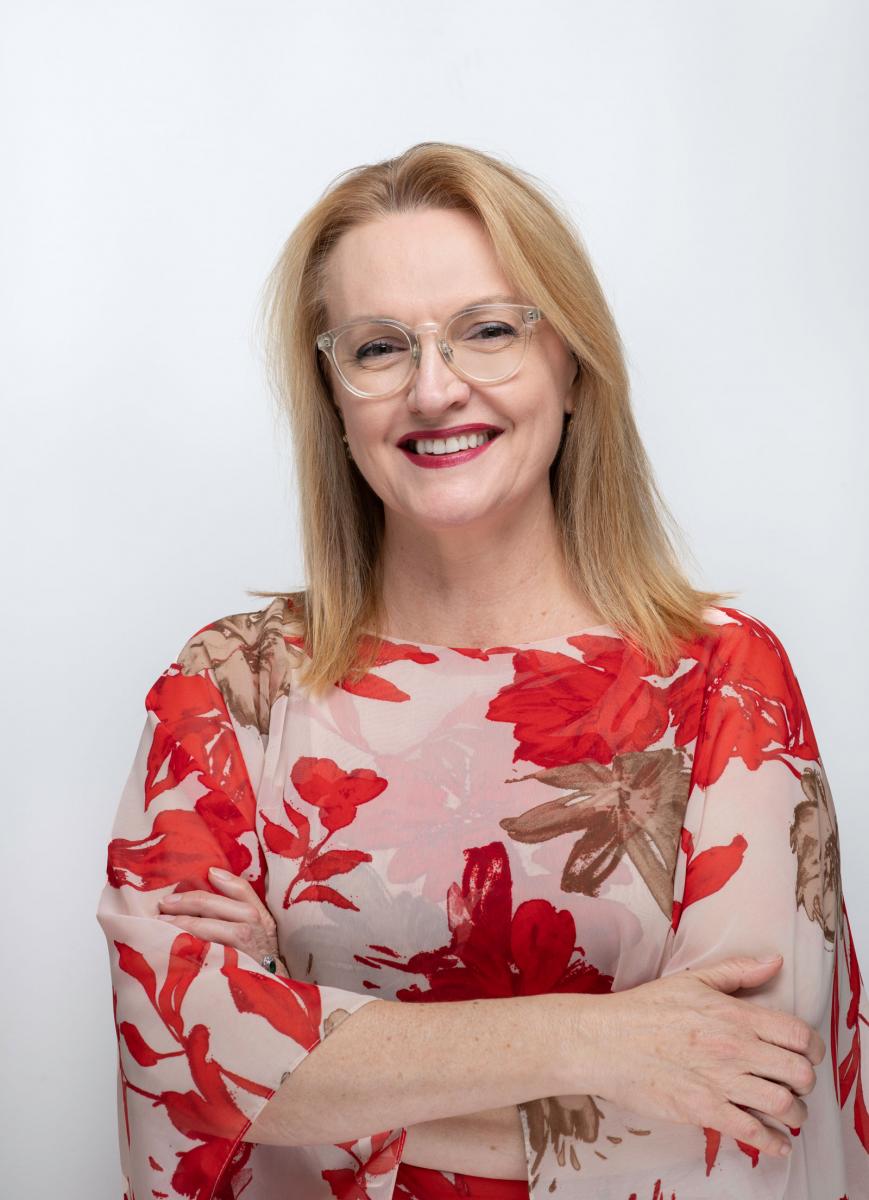 Libby Day, Director, Advocation
Libby has over 20 years experience in complex, highly regulated industries including pharmaceuticals, medical devices and genomics.  She has held a number of senior leadership positions globally, in Asia and in Australia in strategy, execution, stakeholder management and building great teams.  Most recently she was the CEO of the Australia Medic Alert Foundation where she led the organisation and membership through a digital transformation for sustained growth.  She is the Deputy Chair of the Australian Cyber Collaboration, industry advisory and change agent.
Toby Hodgson, MTAA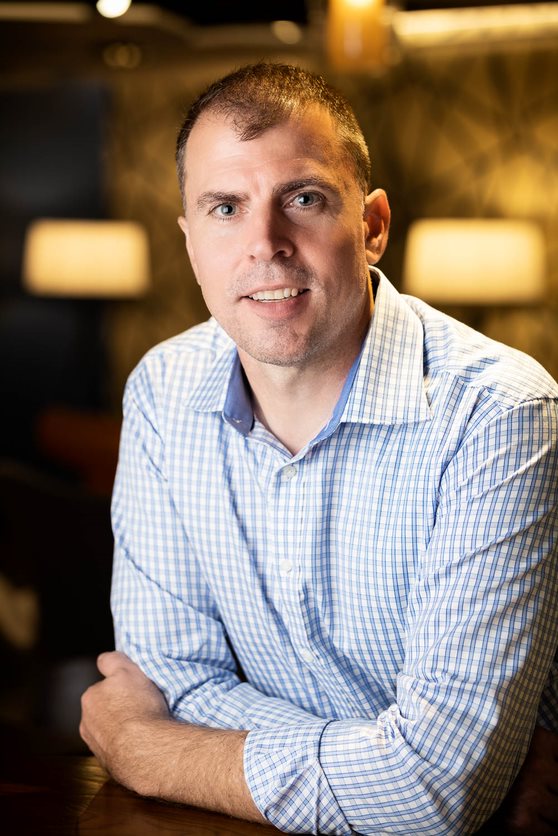 Toby Hodgson, Digital Health, Senior Manager, MTAA
Dr Toby Hodgson is the Digital Health Snr Manager at the Medical Technology Association of Australia (MTAA). Toby is a digital health professional with extensive experience within both the public and private healthcare sectors. With time spent in both research and industry, he has a well-rounded understanding of the digital health space. Toby holds a PhD in Health Innovation and an MBA both from Macquarie University, along with a BSc (Comp Sci) from the University of Technology Sydney. He was part of the inaugural cohort of the Australasian Institute of Digital Health (AIDH) Fellowship by Training Program (FbT).
Mazino Onibere, Regis Aged Care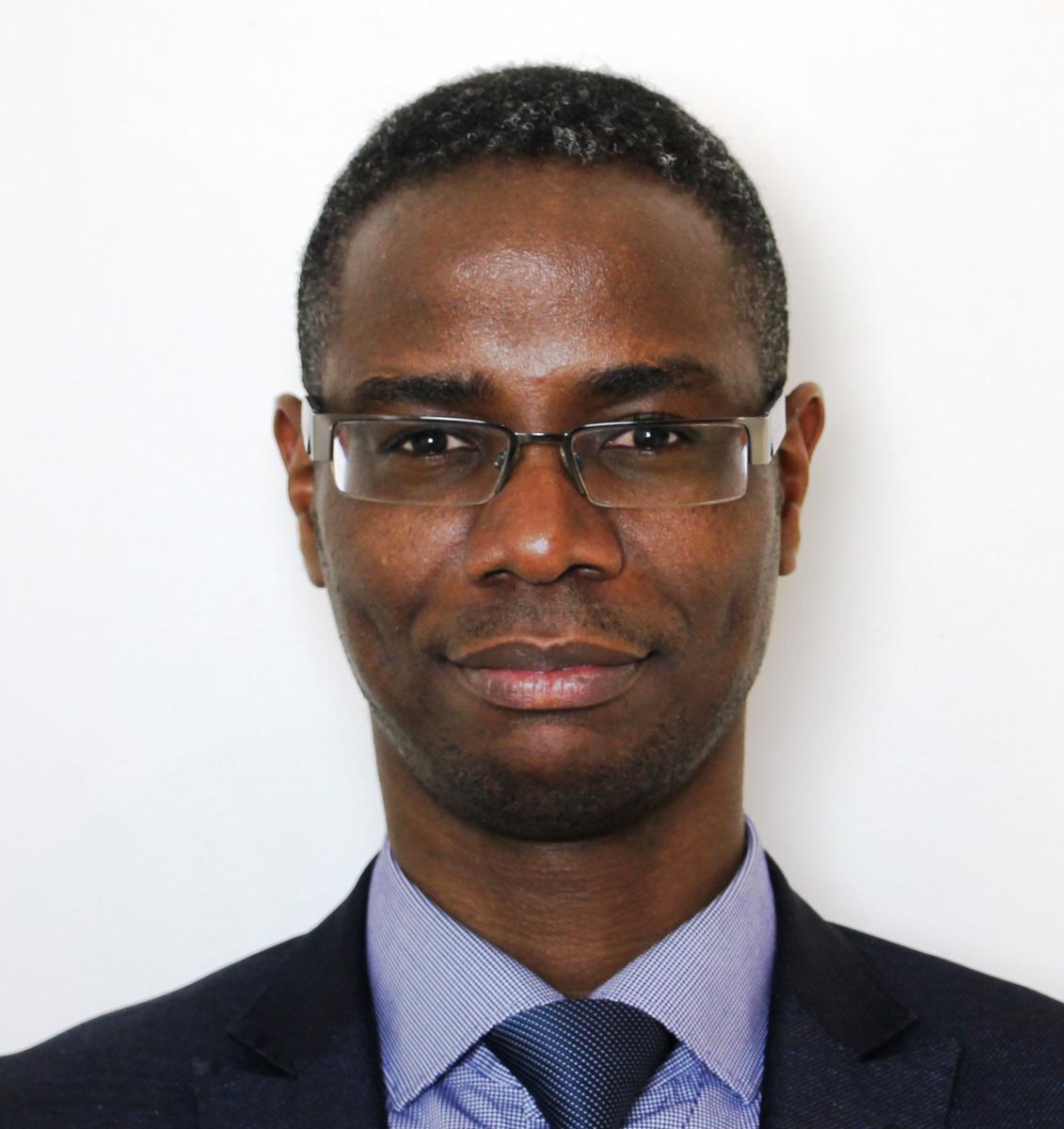 Mazino Onibere, Head of Cyber Security, Risk and Compliance, Regis Aged Care
Mazino focuses on building organisational-level information security capability which in turn translates to improved and sustainable business performance. As a Cyber Security Leader with over twenty years of experience in various areas of Information management and Technology, Mazino possesses skill and experience in the development and realisation of cyber security strategy in alignment with the business strategy; the creation and instillation of desired organisational security culture; and the establishment of effective Information security governance within the overall corporate governance structure. Mazino completed his Master of Information Systems degree at the University of Melbourne, where he is currently undertaking a PhD. His research focuses on strategic role of the CISO and the impact on organizational performance.
Geoff Quattronmani, Johnson & Johnson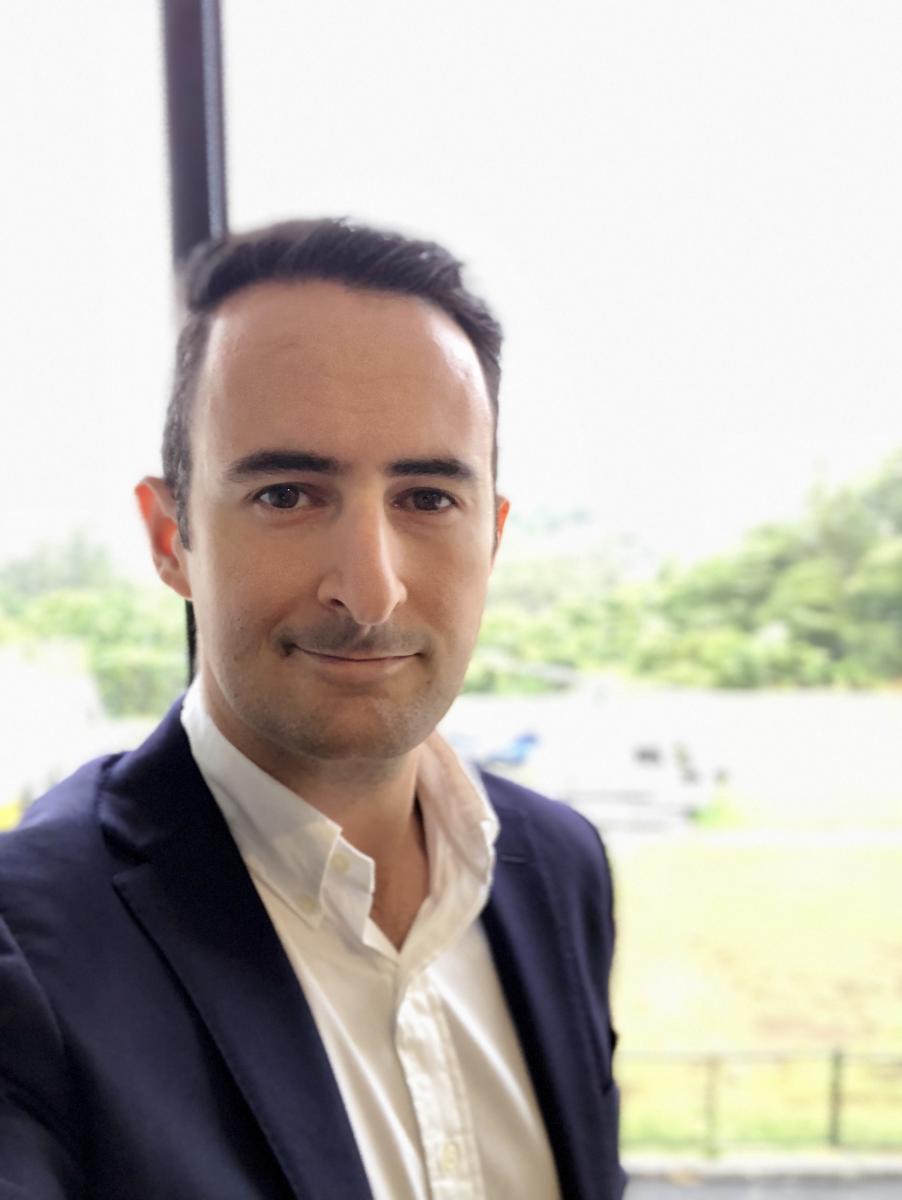 Geoff Quattronmani, Senior Manager - Data, Analytics and Digital, Johnson & Johnson
Tim Blake, Semantic Consulting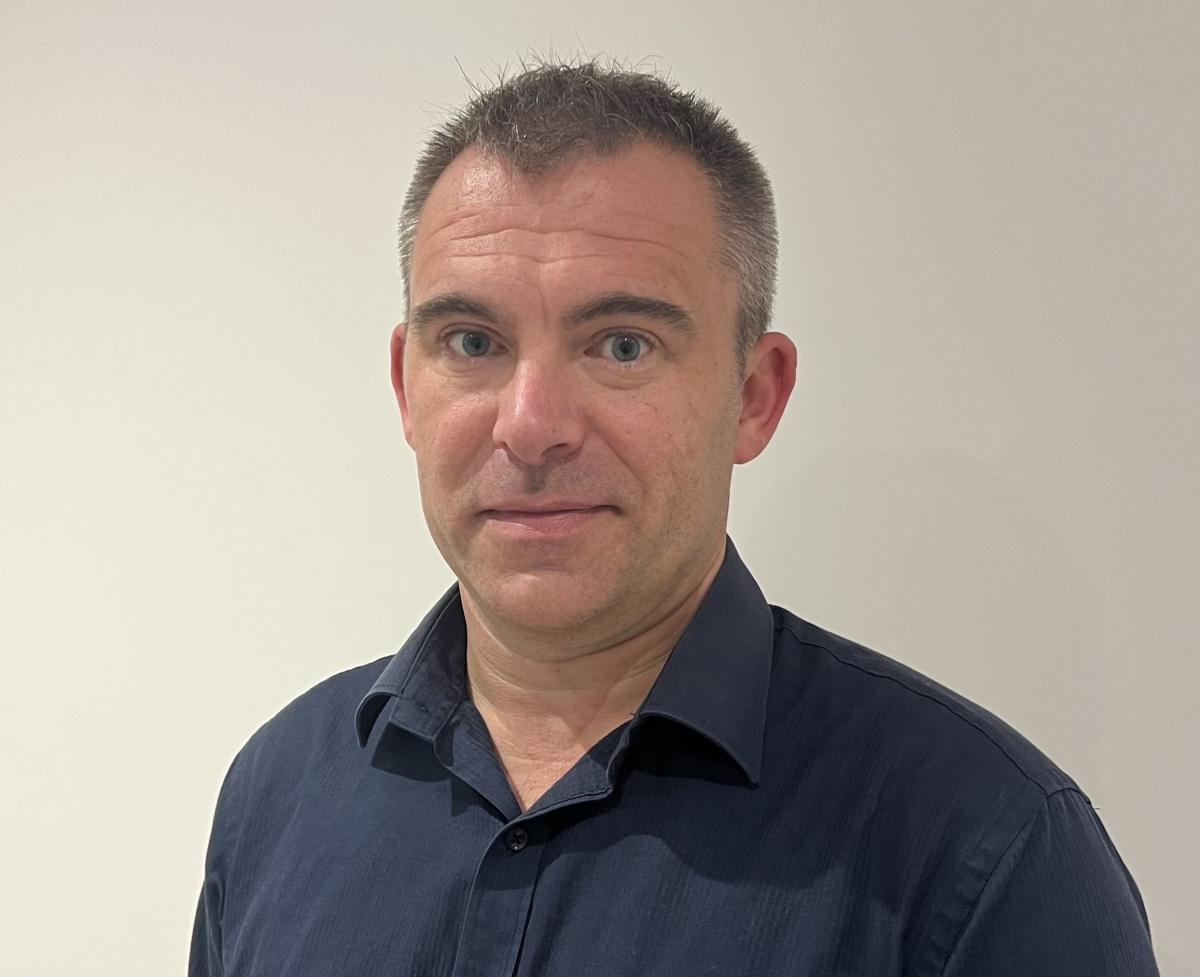 Tim Blake, Managing Director, Semantic Consulting
Tim is the Managing Director of Semantic Consulting, a consulting firm focused on leading digital change in healthcare. Tim helps healthcare organisations in Australia, New Zealand, the United States, Canada and the United Kingdom with digital health strategy, and is passionate about building and implementing digitally-enabled models of care, enabling engaged patients, measuring digital health maturity, and supporting clinicians to design and meaningfully use digital health solutions. Tim has formerly held roles as Chief Information Officer of the Tasmanian Department of Health and Human Services (and member of the Tasmanian Health Executive Team), Director of Rural eHealth Strategy at New South Wales Health and Strategic Advisor at Australia's National eHealth Transition Authority (NEHTA) and the Commonwealth Dept of Health. He also co-authored the previous National Digital Health Strategy for the Australian Digital Health Agency.
Paul Chua, APACMed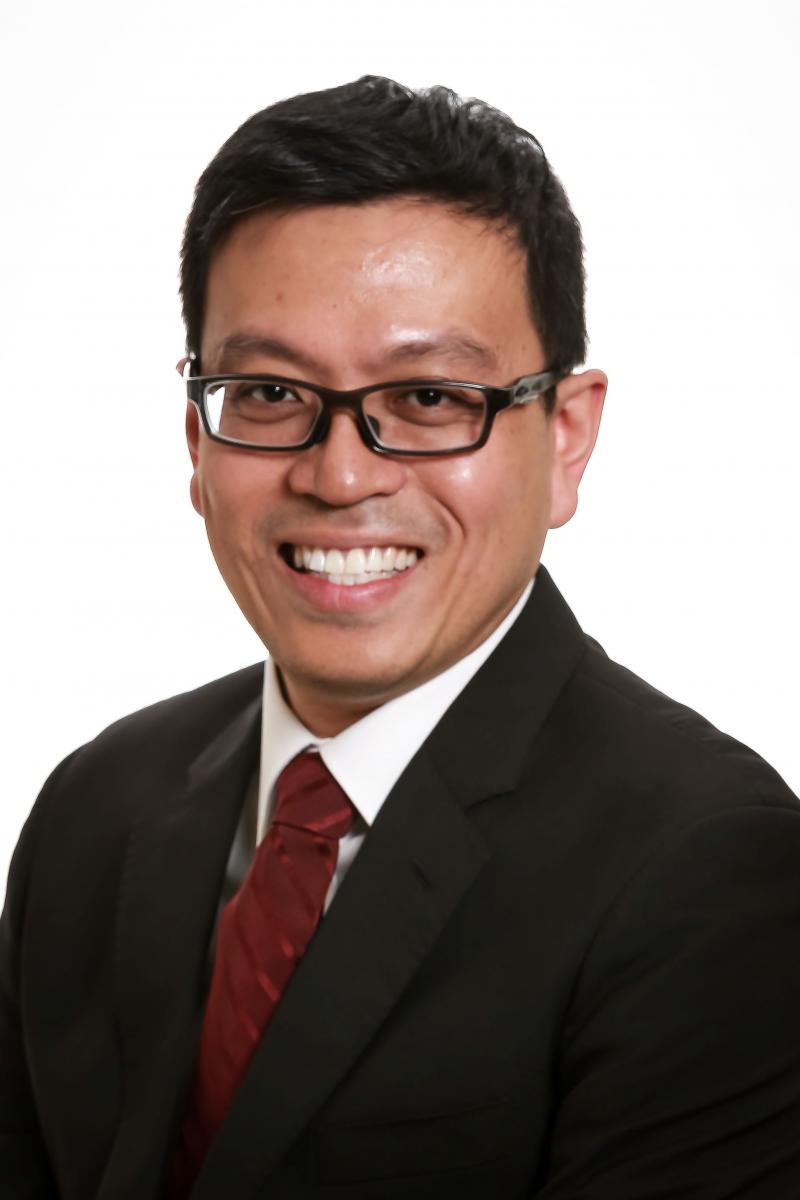 Paul Chua, Greater Asia Cybersecurity Officer, Becton Dickinson & Co, and Vice Chair, Digital Health Cybersecurity Group, APACMed
Paul Chua is the Greater Asia CyberSecurity Officer of BD. Paul is responsible for developing and aligning cybersecurity initiatives with company-wide programs in APAC; and ensuring that information assets and technologies used in BD products, manufacturing, service, enterprise IT, and third-party partners are adequately secure and resilient. He leads key strategic initiatives, awareness/training, incident response, and external engagements in Greater Asia to enhance BD's broader efforts to comply with local cybersecurity laws and regulations within the APAC region. Paul is also the vice-chair of the Digital Health Cybersecurity group of APACMed. Paul is a seasoned professional with more than 26 years of experience managing products, marketing, and operations at the APAC level for IT, Telecommunications, Homeland Security, and Cybersecurity, sectors across established multinational companies, startups, and government agencies. Paul holds a Bachelor of Applied Science (Computer Engineering) from the Nanyang Technological University of Singapore and a Masters of Business Administration from Northwestern University, Kellogg School of Management & Hong Kong University of Science & Technology. Paul is a certified cybersecurity and privacy professional with multiple certifications from ISC2 and IAPP.
Manish Chawda, Pragma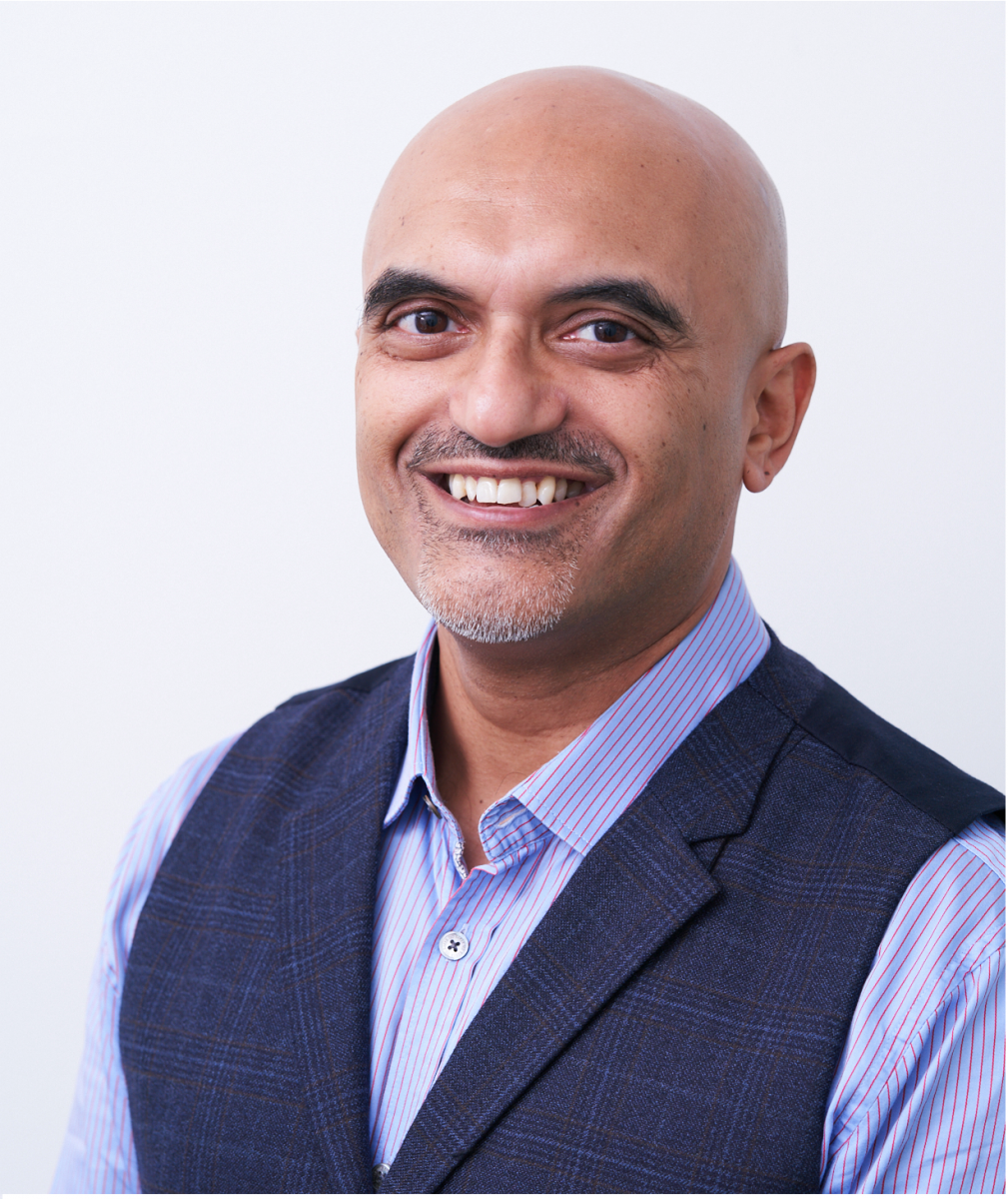 Manish Chawda, Founder, Pragma
Manish has over 25 years of experience at multi-national companies and extensive experience developing innovative technical solutions to address complex business issues. Before Pragma, Manish was with Grant Thornton and PricewaterhouseCoopers, where he led the Technology Risk practices and was the IT Audit Support Partner for 80 companies. Previously he established the Payment Card Industry (PCI) Centre of Excellence (COE) in EMEA in 2012. The PCI COE supports and advises clients on PCI compliance challenges and achieves the PCI Qualified Security Assessor (QSA) company status. Manish is responsible for advising clients on strategic and tactical solutions for technology regulation, information security, IT Audit , governance, risk, and compliance. Manish also assists government agencies and international law enforcement agencies on technology process improvements. He has designed and implemented control processes for the Euro clearing system for a European bank. Manish has also worked on the following key projects: Investigated two major breaches investigations in Singapore, identifying root causes and contributing process weaknesses Remediation of the processes and technology issues raised by the Monetary Authority of Singapore (MAS) against the Technology Risk Management guidelines; and Control and process assessment of service providers against MAS Outsourcing Guidelines and Notice and ISO 27001.
Sheila FitzPatrick, FitzPatrick & Associates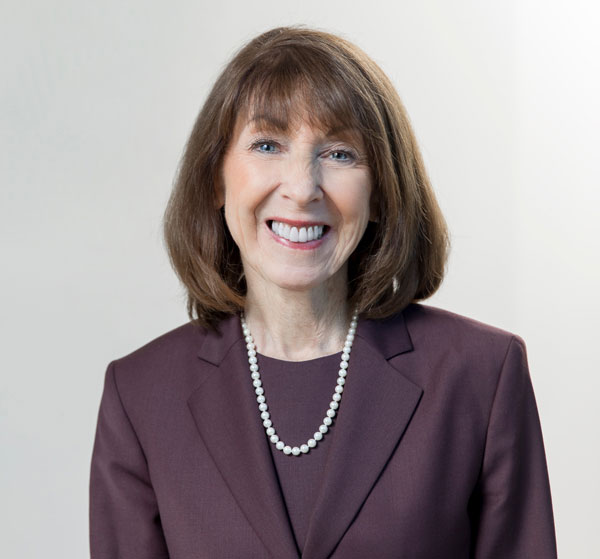 Sheila FitzPatrick, Founder & President, FitzPatrick & Associates
Sheila FitzPatrick is President and Founder of FitzPatrick & Associates, a strategic global data privacy and protection compliance consulting firm. She has over thirty-nine years' experience in global data privacy, data protection and sovereignty compliance. Sheila is considered one of the world's leading experts in data privacy laws in over 160 countries and works closely with the Regulators and both public and private organisations in all sectors and industries. She provides expertise and hands-on experience in the areas of global data protection compliance, data sovereignty, cybersecurity regulations and obligations, issues associated with new technologies, data breach management, and records management. Sheila has been recognized by Data Protection Authorities (DPAs) around the world for her depth of comprehension and commitment to data protection laws. Sheila is one of the foremost experts on data privacy and was identified as one of the 2019 Data Economy 50 Most Powerful Women in the World, and the 2018 EMEA 50 recipients, an honor bestowed on the 50 most influential people in EMEA. Sheila was also honored as one of Silicon Valley's Women of Influence 2017. Sheila holds a BA degree from Santa Clara University in Santa Clara, CA and a law degree (LLM) from Trinity College in Dublin, Ireland.
Dalvin Chien, Helmore Lawyers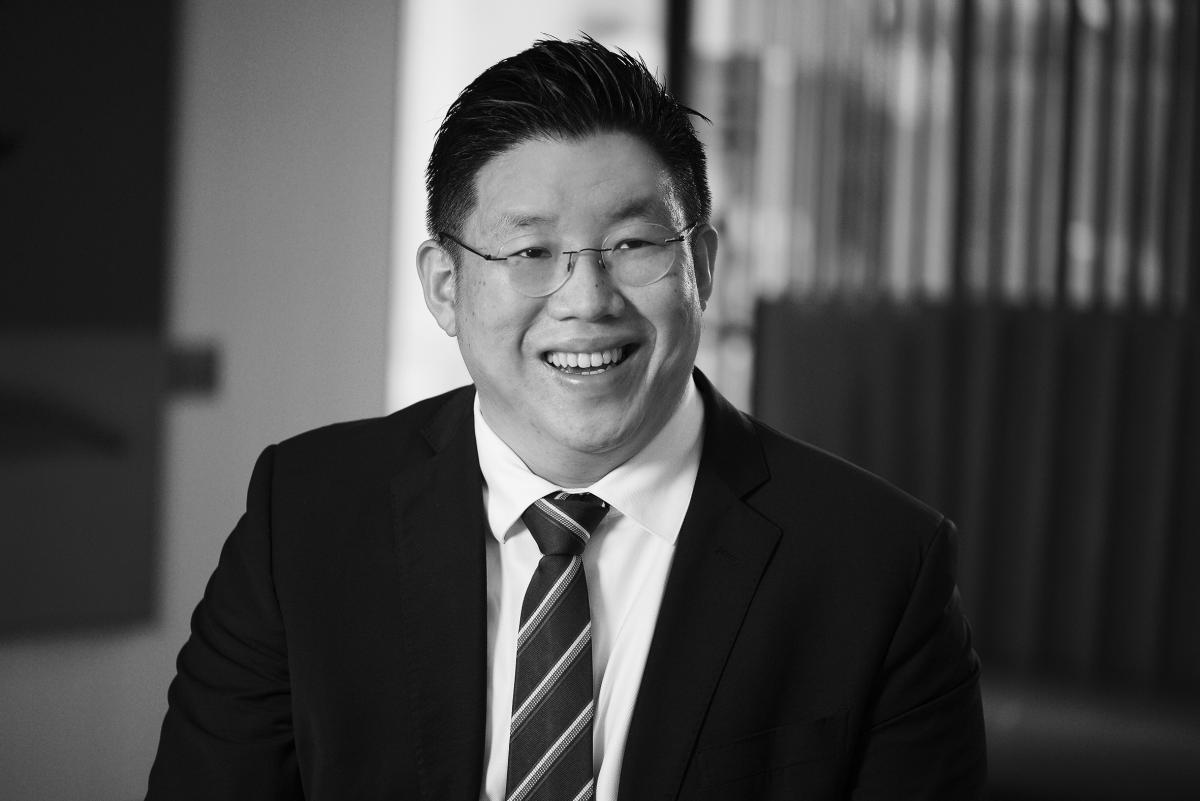 Dalvin Chien, Partner, Sparke Helmore Lawyers
Dalvin leads the firm's Technology Practice and co-leads its cybersecurity practice. He has significant experience in technology transactions, privacy, data security, consumer data rights, electronic commerce, and emerging technology such as Artificial Intelligence. Dalvin has extensive knowledge of data security, having acted on many large cyber security incidents. He also understands the commercial and risk drivers on both sides of technology transactions, from his roles as a senior in-house lawyer in private and public sectors. In the health sector, Dalvin has extensive experience advising aged care providers, health care services, at home services and telehealth providers. He has advised and led technology and compliance projects in relation to privacy, health records (including My Health Records), clinical management, surveillance, authentication, CRM solutions, learning management, and patient management. Dalvin regularly speaks at client and industry events on technology, privacy, and emerging technology topics. Dalvin was a finalist for Technology Partner of the Year in the Lawyers Weekly Partner of the Year Awards 2022. The team led by Dalvin was also ranked in Legal 500 Asia Pacific for IT and Telecoms.
Stephanie Owen, Microsoft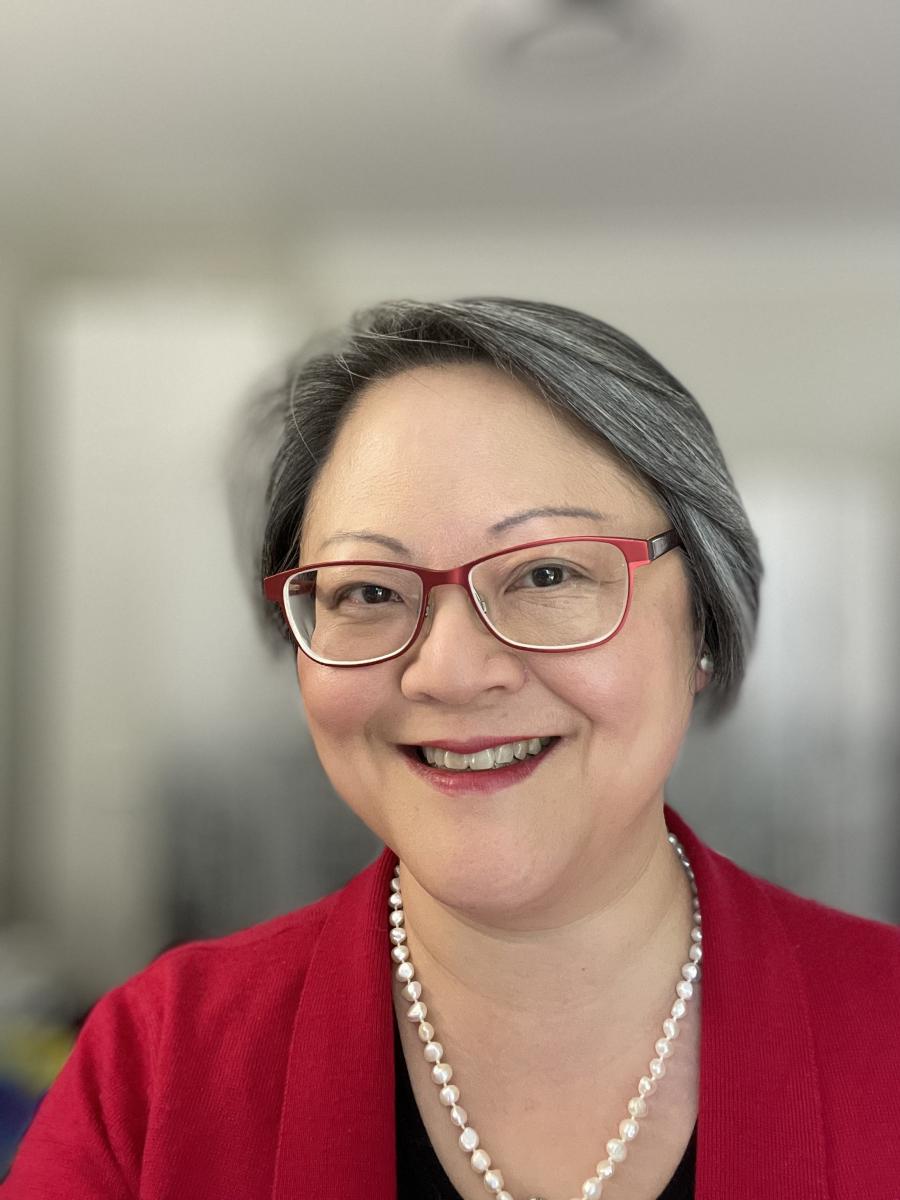 Stephanie Owen, Principal Healthcare Customer Success Executive, Microsoft
Stephanie Owen is currently a Healthcare Customer Success Executive for Microsoft's largest strategic healthcare accounts in Australia. In this role she leads the engineers and architects that provide advice, guidance and support to her customers' key projects and operations that involve Microsoft technologies. It also includes leading Microsoft's response to service, cyber or data breach incidents impacting her customers. Prior to this, Stephanie has served as a national IT executive at St Vincent's Health Australia with responsibility for leading cybersecurity and tech risk, data analytics and governance, and strategy and architecture. Her experience includes more than 10 years in risk management roles in banking and finance. Stephanie is a GAICD and has 7 years' board experience. She is currently serving on the board subcommittee for cybersecurity and technology risk at the Australian Red Cross, and volunteers as a mentor for the Australian Women in Security Network.
Michelle Price, EY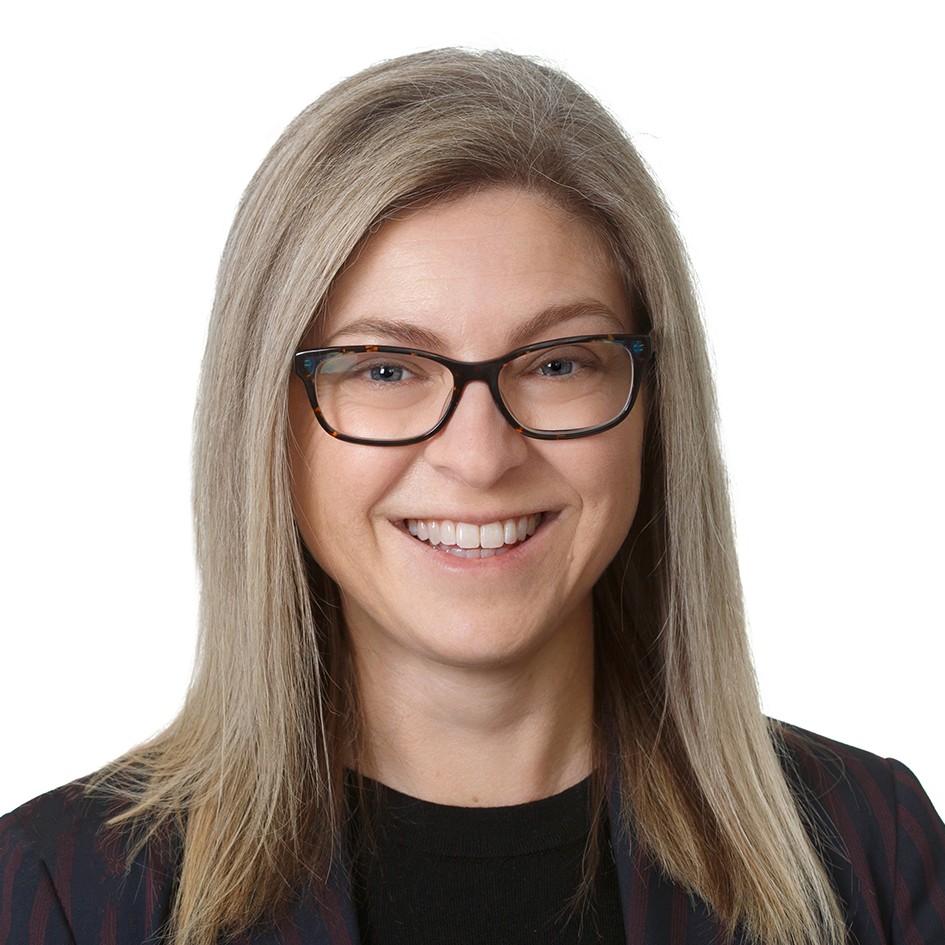 Michelle Price, Cyber Partner, EY
Michelle is a Partner with EY Oceania, working within the cyber practice to support public sector clients, together with Australian startups and scale-ups through EY Private. Prior to joining EY, Michelle was the CEO of AustCyber, part of the Australian Government's Industry Growth Centres Initiative. Prior to joining AustCyber, Michelle was the first Senior Adviser for Cyber Security at the National Security College within The Australian National University. Before joining the ANU, she held various strategy, governance and risk management roles across the Australian Government, including at the Department of the Prime Minister and Cabinet (PM&C), where she was instrumental to the delivery of the Government's 2016 Cyber Security Strategy. Prior to Government, Michelle worked on risk management and strategy in Australia's food advertising industries, in regional Australia. Michelle is passionate about emerging technology, startups and scale-ups and Australia's science and technology foundations. She is in particular a champion of Australia's cyber security sector enabling all Australian organisations to grow and take advantage of the cyber world. She is also a strong advocate for increasing diversity in the cyber security workforce and inspiring people with the possibilities of cyber innovation.
Lyn Davies, Tunstall Healthcare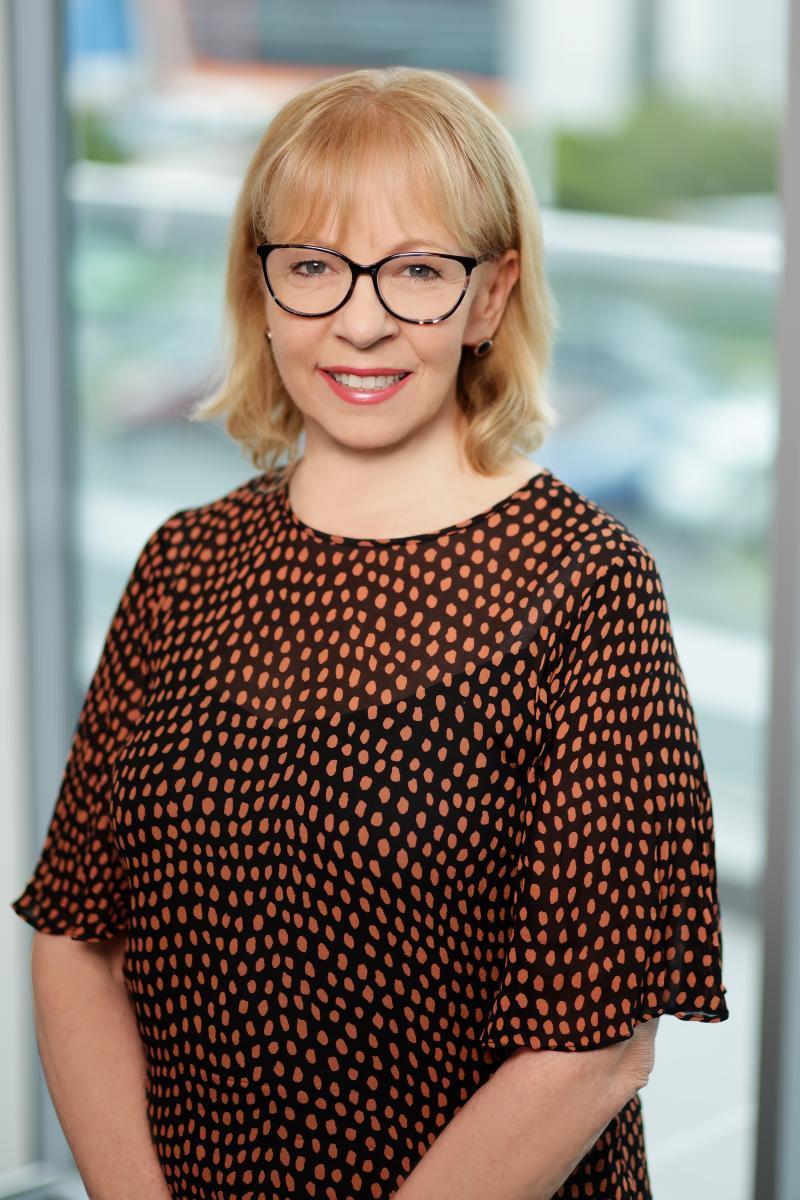 Lyn Davies, Managing Director of Tunstall Australia, Chair of MTAA Connected Health Advisory Group (CHAG)
Lyn Davies Managing Director of Tunstall Healthcare Asia Pacific Lyn was appointed as Managing Director of Tunstall Healthcare for Asia Pacific in 2011. Tunstall Healthcare is a world-leading provider of Connected Care and Connected Health solutions. Tunstall operates in 18 countries around the world, with 235 Monitoring Centres supporting over 5 million people. Their products and solutions play a key role in helping older people, and those with long-term health needs, to live safely and independently in a place of their choice. Lyn joined Tunstall in 2004 with 20 years' of experience in 24/7 operations and service delivery across the public and private sectors. Prior to working for Tunstall she held leadership positions for the Qld Mater Hospitals and for CITEC, the information technology division for the State of Queensland. Lyn is a strong advocate for consumers and industry and an active member and director on key industry groups. She is currently a Director on the Board of the Medical Technology Association of Australia (MTAA) and Chair of the MTAA's Connected Health Advisory Group (CHAG). Lyn is also a Director and Deputy Chair of the Personal Emergency Response Service Limited (PERSL) and Vice Chair of the Australian Silver Industry Group (ASIG).
Mandi Jacobson, Hogan Lovells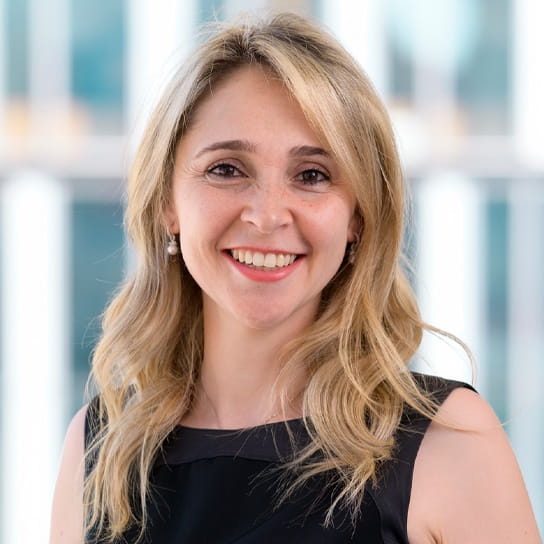 Mandi Jacobson, Partner, Hogan Lovells
Mandi is a leading compliance and regulatory lawyer, and her practice includes both advisory and contentious/litigious matters across a variety of sectors, in particular life sciences. She supports her clients in communicating with a range of regulators at a Commonwealth and state level.  Mandi advises pharmaceutical and medical device companies across a range of matters, including compliance with therapeutic goods legislation, TGA audits, registrations and listings, regulatory investigations, product liability, import and export requirements, quarantine laws and data, cyber and privacy issues.  Hogan Lovells operates at the intersection of business and government - we are the world's preeminent advisors and advocates who bridge law, business, and policy to create and protect value for enterprises, governments, and society.