Interview with Professor Fiona Wood
An International Women's Day (IWD) Interview on the UN Theme Cracking the Code: Innovation for a gender equal future
Wednesday, 8 March 2023
The 2023 International Women's Day theme, Cracking the Code: Innovation for a Gender-Equal Future, brings to light innovation that supports new social, economic and cultural codes for a gender-equal future. 
In line with this year's theme, MTAA sat down with Professor Fiona Wood to discuss gender equality, her invention of the 'spray-on skin' technology, and her accomplishments as a surgeon and researcher for over 30 years.
As an aspiring female leader and trailblazer in our Industry, Professor Fiona Woods reflects on her career as a female surgeon addressing questions on the importance of gender diversity in the patient population, female representation in surgical specialists and much more. Winner of the 2005 Australian of the Year, Fiona also discusses her greatest contribution and enduring legacy in her work pioneering the innovative spray-on skin technology, which greatly reduces permanent scarring in burns victims and propelled into the international media spotlight helping survivors of the 2002 Bali bombings.
https://www.fionawoodfoundation.com
Supporting both IWD themes in 2023
International Women's Day (IWD) on 8 March 2023 celebrates the social, economic, cultural and environmental achievements of women around the world. The day also marks a call to action for accelerating gender parity. This year, MTAA has supported both IWD themes recognised by UN Women Australia and InternationalWomensDay.com. Both campaigns carry powerful messages aligned with the Women in MedTech initiative raising awareness and action for gender equality at a local and global scale.
---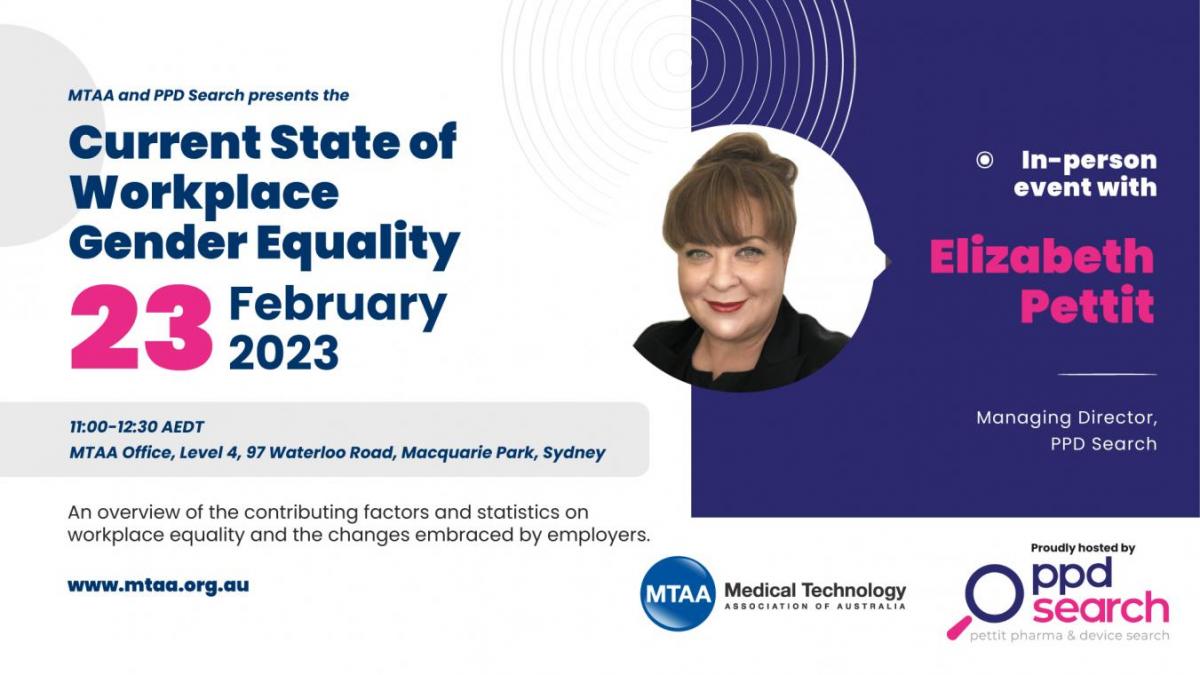 Current State of Workplace Gender Equality
On 23 February 2023, MTAA host an International Women's Day event supporting the #EmbraceEquality theme. Hosted by MTAA member, PPDSearch, the event brought together a passionate crowd of advocates to discuss the current state of workplace gender equality and how employers are acting to advance gender equality. Hosted in the MTAA office, Macquarie Park, this event saw over 40 attendees join the 2-hour event in an interactive and thought-provoking presentation kicking off a good start to MTAA events for 2023.
---