COVID-19 Events
---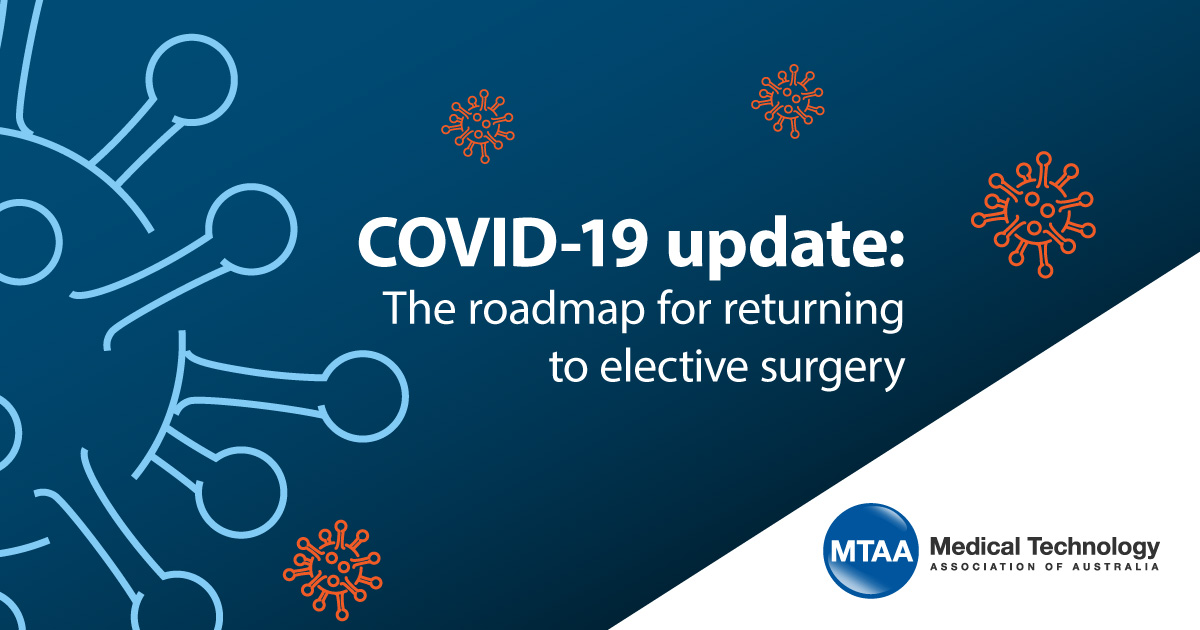 MTAA Webinar | The roadmap for returning to elective surgery
The COVID-19 pandemic and the necessary measures taken to contain it have caused significant disruptions to our healthcare system. The cancellation of elective surgery in late March this year will have ongoing ramifications for the entire sector.

This webinar will bring together industry leaders from across private healthcare to discuss the current landscape and how to address the ongoing challenges presented by the return to elective surgery, including:
How far has elective surgery returned to normal rates of effort? 
Constraints on returning to full capacity
Key points from the National Health Agreement
Risk management, including PPE Supply and staff safety
Industry reps in theatre and how best to partner effectively with hospitals during this time to support their effort
Lasting effects of COVID-19 for surgery
Date: 18 June 2020
Time: 14:00 - 15:00 AEST
Cost: Free for MTAA members | $60 +GST for non-members
Click here to register.