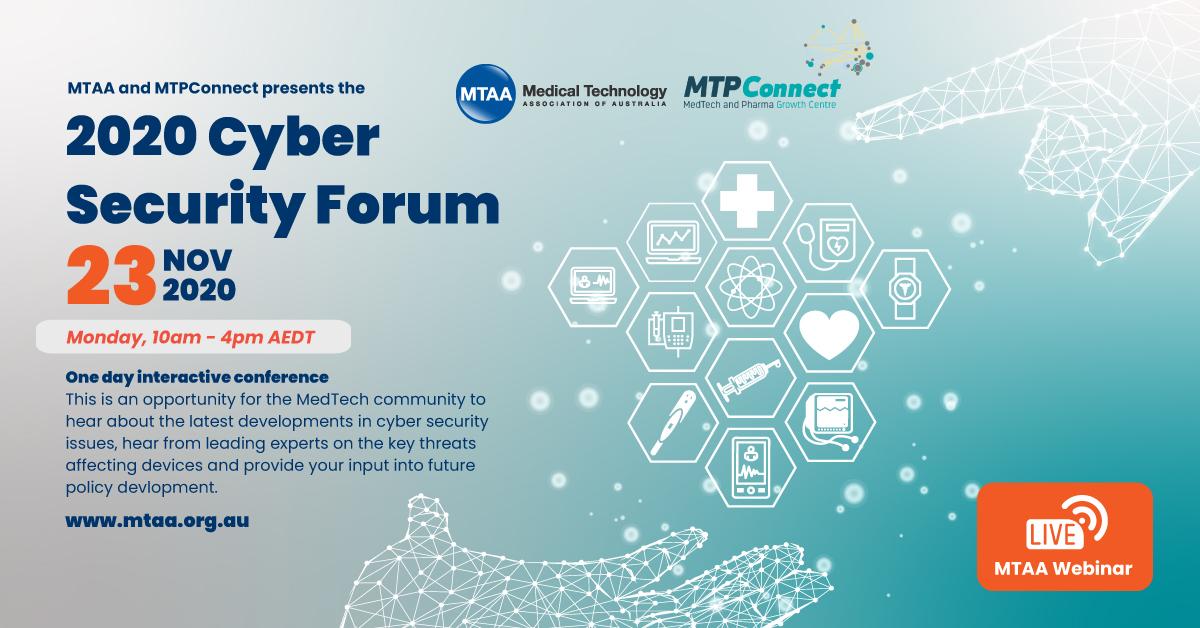 MTAA Webinar | 2020 Cyber Security Forum
11:00pm Sunday, 22 November 2020
5:00am Monday, 23 November 2020
MTAA and event sponsor MTPConnect will be hosting a one day conference on the cyber security issues affecting medical devices.
This is an opportunity for the MedTech community to hear about the latest developments in cyber security issues, hear from leading experts on the key threats affecting MedTech and provide your input into future policy development.
Confirmed presenters at this event include:
Dr Rob Grenfell, Director of the Health and Biosecurity Business Unit, CSIRO
Ms Michelle Price, Chief Executive Officer, AustCyber
Dr Dan Grant, Managing Director and Chief Executive Officer, MTPConnect
Mr Daniel Muchow, Managing Director, Resilience by Design Group
Mr Adam McCarthy, Co-Founder and CEO, ParaFlare.
The event will consist of eight informative and interactive sessions including:
The Future of Digital Security in MedTech
This session will revisit the Cyber Security sessions at MTAA's MedTech19 conference which covered the global landscape for cyber security and the impacts on the Australian and New Zealand market, TGA guidelines, and patient security.
Information Protection session
A comprehensive presentation on access to devices and databases, IP theft and manipulation, company and individual data, and clinical trials.
Virtual White Board Discussion
A unique opportunity to participate in 'war games' that will dissect hypothetical scenarios and break down the processes involved when companies and organisations are faced with cyber threats and invasions.
Click here to download the full program.

Proudly Sponsored by:
---
Event details
| | |
| --- | --- |
| Date: | Monday, 23 November 2020 |
| Time: | 10:00 - 16:00 AEDT |
| Cost: | Members Rates: $190 +GST per person |
|   | Non-Members Rates: $240 +GST per person |
---
Contact Information
Lorraine Hendry - Events & Program Manager
Additional Information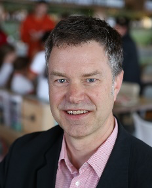 Dr Rob Grenfell (Moderator)
Director, Health and Biosecurity Business Unit, CSIRO
Read full biography
Dr Rob Grenfell, a Public Health Physician, is the Director of CSIRO's Health and Biosecurity Business Unit. Leading a broad portfolio covering Nutrition, eHealth, MedTech and Diagnostics and Biosecurity from weeds to Ebola. Rob has broad-ranging public health experience including; National Medical Director at BUPA Australia New Zealand National Director Cardiovascular Health at the Heart Foundation Strategic Health Advisor to Parks Victoria Senior Medical Advisor at the Department of Health Victoria Physician in charge of travel health BHP General Practice. He was a member of the Safety and Quality Outcomes Committee of the Hospital Innovation Reform Council, a member of the Victorian Quality Council, Chair of General Practice Victoria, and Member of the Health Advisory Committee of the National Health and Medical Research Council.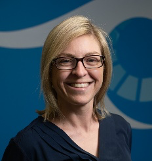 Ms Michelle Price
Chief Executive Officer, AustCyber - the Australian Cyber Security Growth Network Ltd
Read full biography
Michelle Price is the CEO for AustCyber. She was the inaugural Chief Operating Officer of AustCyber, joining the company in January 2017 and appointed as CEO in April 2018. Prior to joining AustCyber, Michelle was the first Senior Adviser for Cyber Security at the National Security College within The Australian National University, where she established an integrated approach to the College's cyber security program across executive and postgraduate education and policy engagement.
Before joining the ANU, Michelle was with the Australian Government Department of the Prime Minister and Cabinet (PM&C), where she was instrumental to the delivery of the Australian Government's 2015 Cyber Security Review and Cyber Security Strategy. In a previous role at PM&C, Michelle delivered the National Security Strategic Risk Framework (the first of its kind in the world) and Coordinated National Security Budget. Prior to PM&C, Michelle worked in several strategy and risk roles across Government, having moved to the public service from the communication and media sector and the food safety segment of Australia's food manufacturing sector.
Michelle is passionate about Australia's cyber security sector enabling all Australian organisations to grow and take advantage of the cyber world. She is also a strong advocate for increasing diversity in the cyber security workforce and helping people be inspired by the possibilities of cyber innovation. AustCyber was established in 2017 as part of the Australian Government's Industry Growth Centres Initiative and announced both as part of the Government's National Innovation and Science Agenda and Australia's Cyber Security Strategy.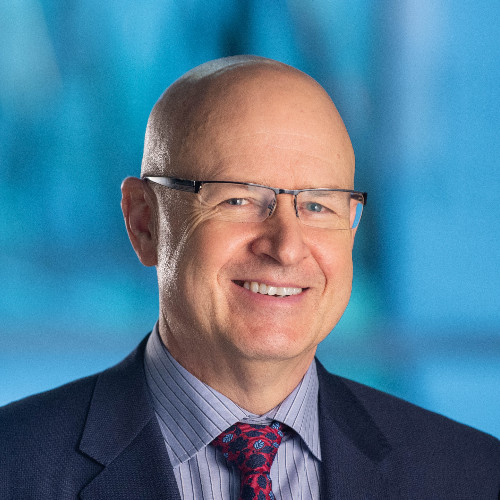 Dr Dan Grant
Managing Director & Chief Executive Officer, MTPConnect
Full full biography
Dr Dan Grant has spent more than 25 years in senior roles in the pharmaceutical, higher education and medical research sectors. Prior to joining MTPConnect, Dr Grant was the inaugural Pro Vice Chancellor for Industry Engagement at La Trobe University where he had oversight of the university's innovation, commercialisation and industry engagement activities.
He was also the Senior Director and Head of Pfizer's External Research and Development Innovation group for ANZ/Singapore and their head of open innovation. Dan also sits on the Expert Advisory Panel for the Stem Cell Mission. He has a PhD in Cardiovascular Physiology and an MBA.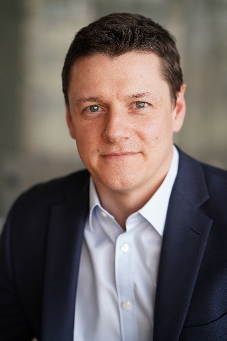 Mr Adam McCarthy
Co-Founder and Chief Executive Officer, ParaFlare
Read full biography
Adam is co-founder and CEO of ParaFlare – an Australian cyber operations company focused on Managed Detection and Response based in Sydney, Australia. Since formation, the company has grown from a humble startup, positioning to be a market leader and exporter of managed cyber detection and incident response services.
Previously, he was a member of the Australian Defence Force for over 14 years, responsible for the delivery and operation of niche cyber and ICT capabilities including those that were standalone and sensitive in nature. He has held senior positions with multiple Australian Defence programs of work, and now as CEO of ParaFlare, Adam provides company management and corporate oversight throughout the ParaFlare Group.
Adam's professional experience includes the Australian Department of Defence, Australian Federal Police, Telstra Corporation, United States State Department and US Department of Defense, and has served in multiple operations throughout APAC and EMEA.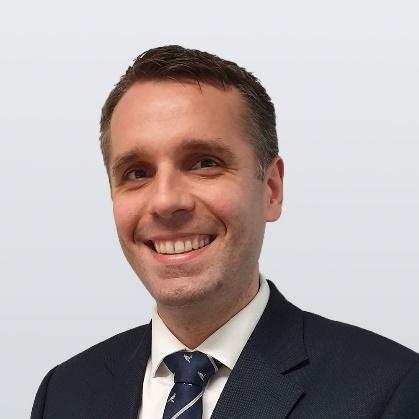 Mr Daniel Muchow
Managing Director, Resilience by Design Group (RBD)
Read full biography
Daniel is the joint Managing Director of the Resilience by Design Group (RBD). RBD's mission is to prepare our clients to confidently navigate their digital lives. We know and understand the transformative power of full participation in our digital world. 
A passionate advocate for technology, Daniel is enthusiastic about helping medical professionals and the health care sector securely realise opportunities in digital innovation, services and products. 
He has over 15 years experience in cyber security, intelligence and risk management developed in operational roles across the public and private sectors with the Office of National Assessments, Australian Federal Police and the Australian Communications and Media Authority. 
Daniel has also served as an Executive Adviser to the Commonwealth Bank's inaugural Chief Information Security Officer. In this role, Daniel helped to successfully implement Australia's largest corporate cyber security uplift programme providing strategic direction, executive engagement and change leadership to the Commonwealth Bank's Digital Protection Group. 
Daniel values the important role of the public sector in online safety and security. He has been a key contributor to the Australian Government's national cyber security review and served on the expert committee of the Victorian Government's Cyber Security Strategy Group. 
Daniel is an RMIT cyber security industry mentor, and was a ThinkUKnow volunteer.