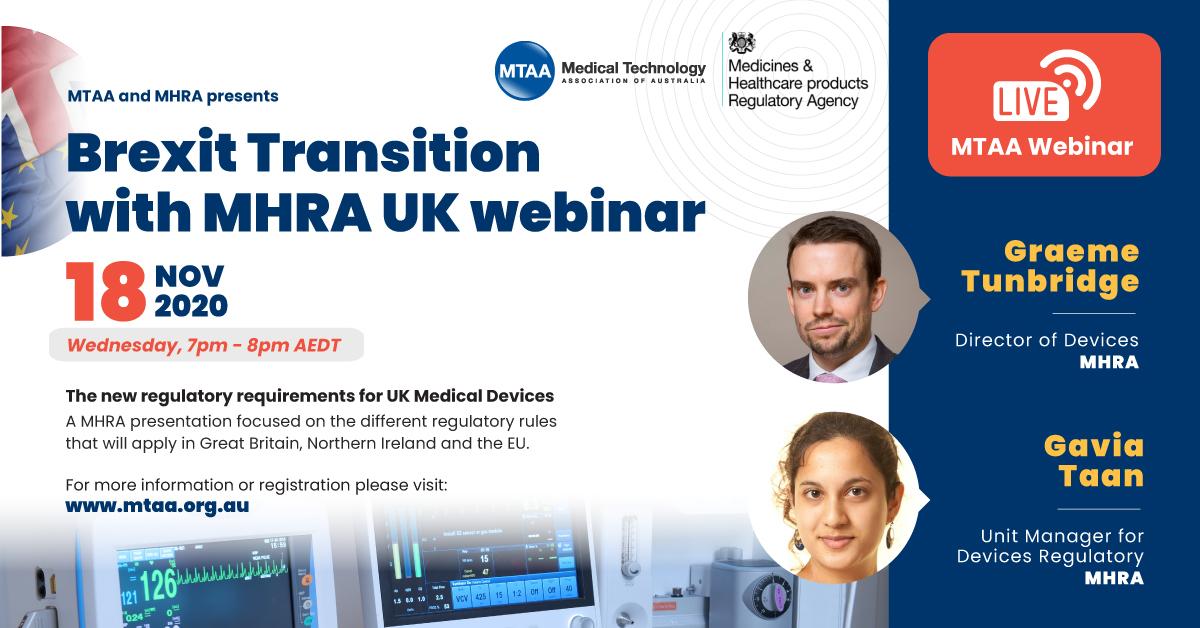 MTAA Webinar | Brexit Transition with MHRA UK
7:00pm Wednesday, 18 November 2020
8:00pm Wednesday, 18 November 2020
With the United Kingdom finalising Brexit by December 2020 new regulatory arrangements for medical devices in the UK will be implemented.
From 1 January 2021 the Medicines and Healthcare products Regulatory Agency (MHRA) will take on the responsibility for the UK medical devices market that are currently undertaken through the EU system. The MHRA presentation will focus on the different rules that will apply in Great Britain, Northern Ireland and the EU.
Featured panellist includes: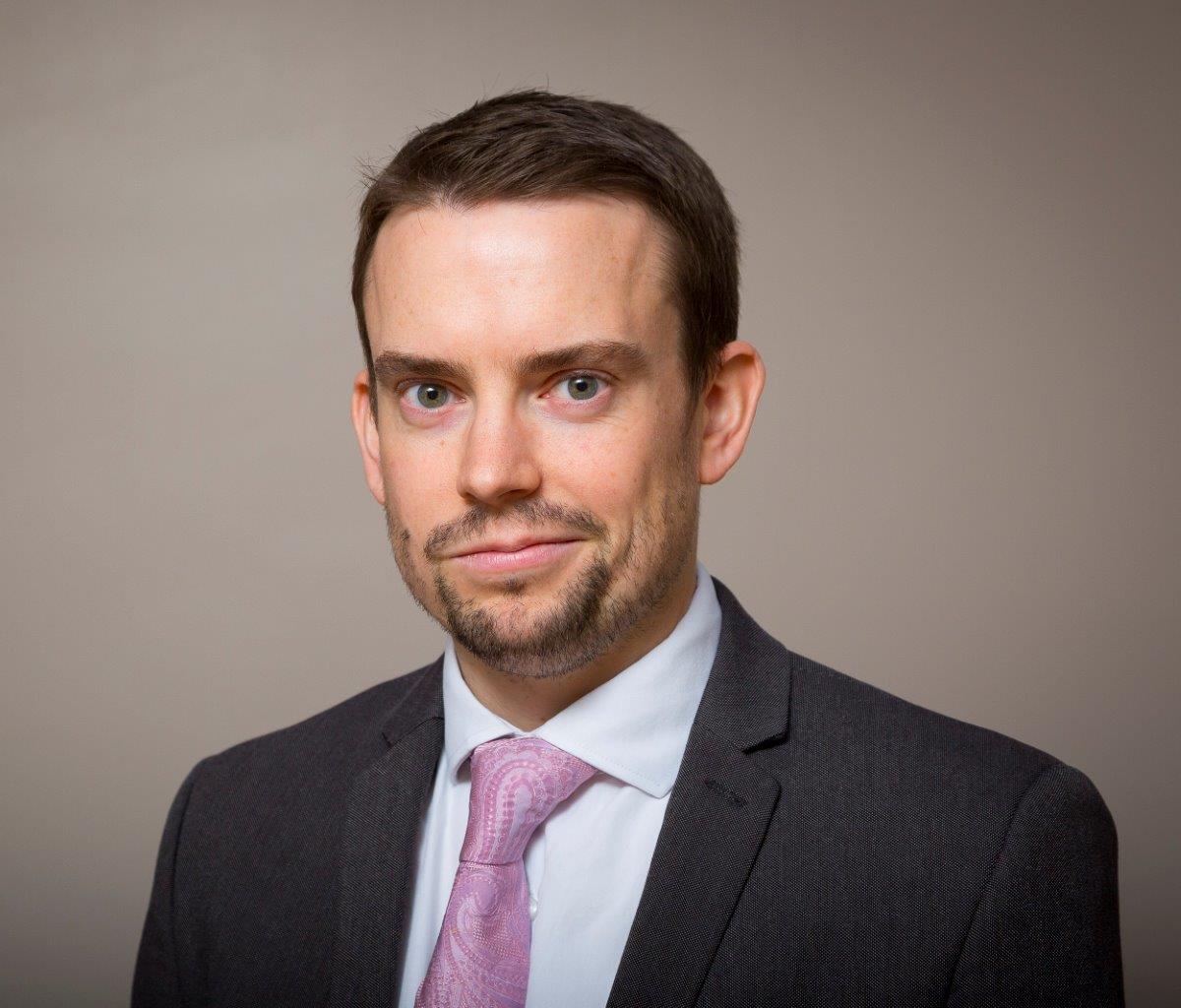 Graeme Tunbridge
Director of Devices 
Graeme is interim Director of Devices at the Medicines and Healthcare products Regulatory Agency (MHRA). He has responsibility for Division that ensures the safety and performance of medical devices in use in the UK.
Graeme has been a civil servant for over 16 years and has spent his early career working on healthcare policy. He has previous held Deputy Director roles at the Department of Health and spent 18 months as Private Secretary to the Secretary of State for Health.

He has a Master's degree in Biochemistry from the University of Oxford.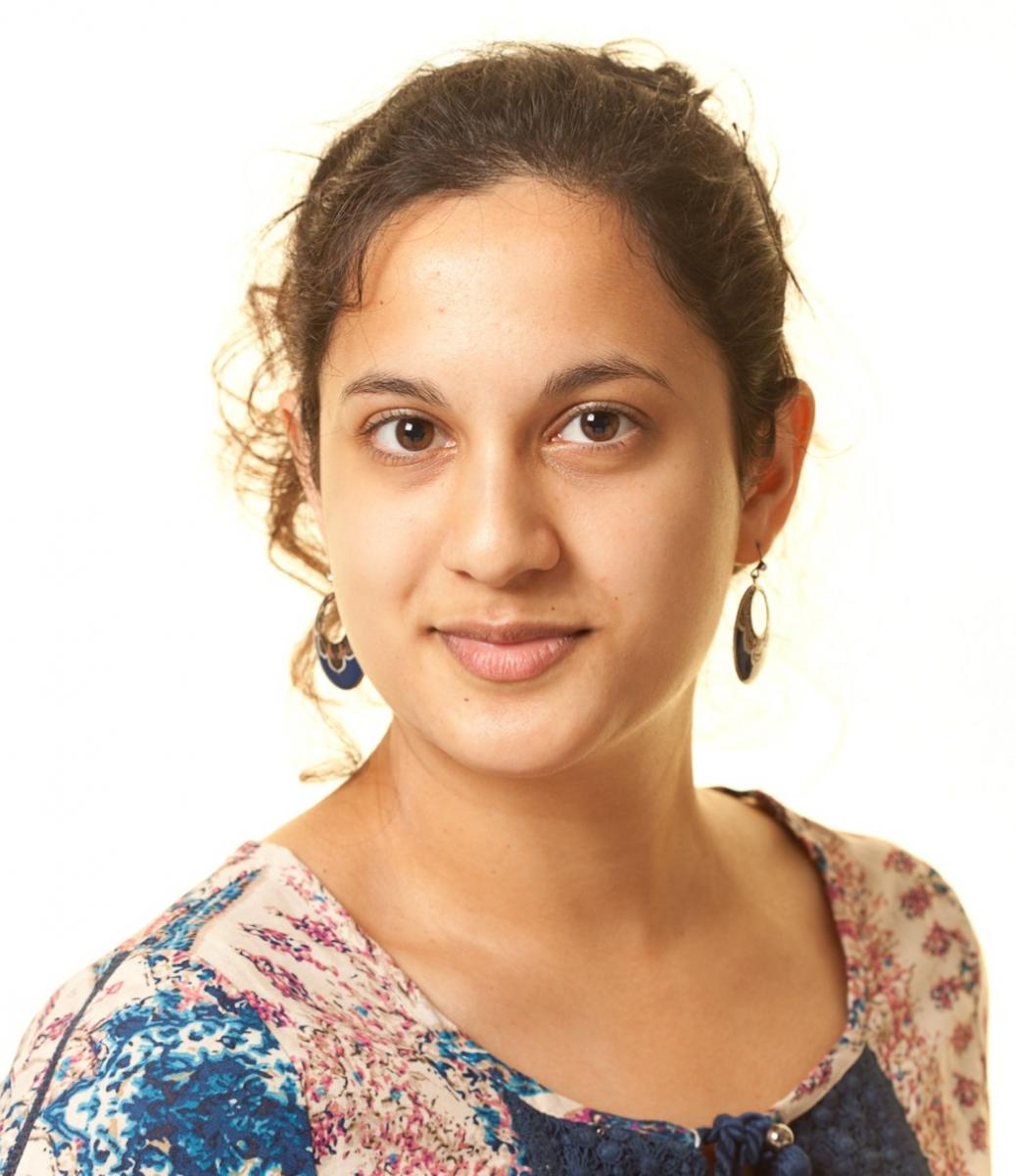 Gavia Taan
Unit Manager for Devices Regulatory

Gavia is Unit Manager for Devices Regulatory Policy at the Medicines and Healthcare products Regulatory Agency (MHRA). She is responsible for the oversight of policy and strategy in relation to the devices regulatory framework in the UK. This includes providing regulatory policy advice and guidance regarding the implementation and interpretation of the current and future medical devices legislation. She has also been responsible for supporting the Agency with EU Exit preparation for medical devices.

Gavia has been with the MHRA for over four years, previously holding the posts of Project Manager for the Devices Regulations and Senior Regulatory Policy Manager within the Devices Division. Since joining the Civil Service six years ago, she has worked in a number of other Government departments, including in the Cabinet Office and the Ministry of Justice, advising Ministers on strategies to deliver key Government priorities and policy objectives.
---
Event details
| | |
| --- | --- |
| Date: | Wednesday, 18 November 2020 |
| Time: | 19:00-20:00 AEDT |
| Cost: | MTAA Members: $48.00 +GST |
|   | Non-Members: $60.00 +GST |
---
Contact Information
Lorraine Hendry - Events & Program Manager