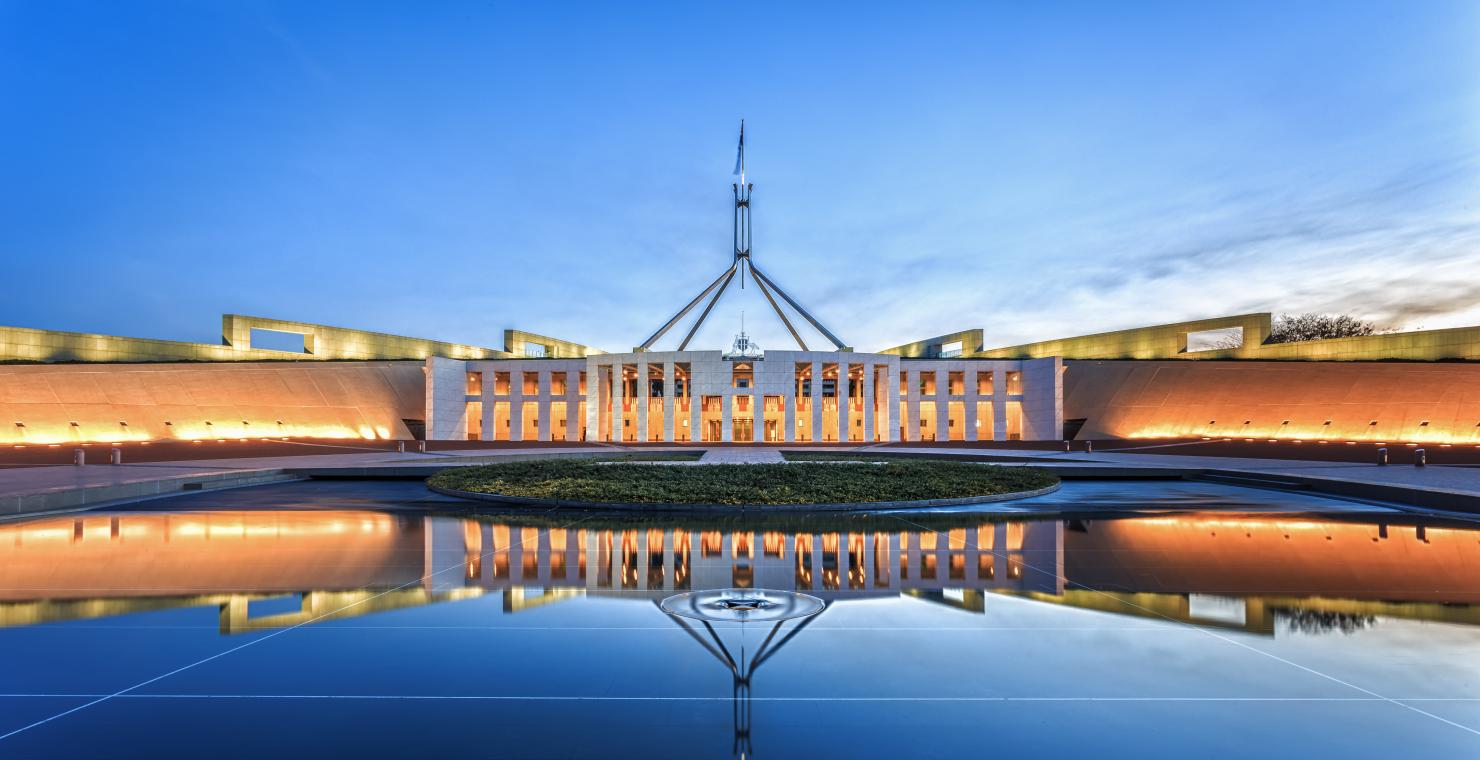 Breaking News: Federal Budget Update
The government has been working steadily away from a deficit to tonight's expected Budget surplus of $4.2 billion for 2022-23. With inflation peaking, cost-of-living is again high on the agenda. Thus, one of the government's priorities is to reduce the cost of medical care and medicines for Australians.
While industry has been closely involved in the new arrangements surrounding the Prostheses List, we now welcome the establishment of the National Clinical Quality Registry Program for treatments and medical devices. The Program will drive continuous improvements in the value and quality of patient-centred healthcare to achieve better health outcomes for all Australians.
With expectations of continuing full real employment (or very close to it), combined with GDP growth, Australia must look to increased capability as well as caring for our most vulnerable.
---
Economic Overview
The Australian economy is expected to outperform all major advanced economies, despite continuing challenges like high inflation and rising interest rates.
Real GDP growth rate is expected to be 1.5% in 2023-2024, and 2.25% in 2024-2025.
Inflation has peaked and has started to moderate.
Unemployment is expected to rise slightly to 4.5% by June 2025.
Australia's trade surplus is expected to reach its highest level on record in 2022-23. This will be followed by a decline in 2023-24. 
The underlying cash balance is estimated to be in surplus by $4.2 billion in 2022-2023. It is estimated that the balance will be in deficit in 2023-2024 and 2024-2025 by $14 billion and $35 billion respectively.
---
Budget Priorities
The Australian Government's budget priorities for 2023-24 are:
providing energy relief for households and businesses,
reducing the cost of health care and medicines,
providing targeted, additional assistance for eligible single parents,
increasing support for people on working age and student payments,
improving the supply and affordability of housing,
supporting wage increases for aged care and low-paid workers, and
reducing the cost of childcare and further strengthening Paid Parental Leave.
---
Medical Devices, Diagnostics and Related Matters
1. The Government will provide $40 million over 4 years from 2023-24 to establish the National Clinical Quality Registry Program for tracking the safety and performance of treatments and medical devices.
2. The Government will provide $29.5 million over 4 years from 2023-24 to design, implement and maintain a range of cost recovery arrangements, including $11.4 million over 4 years (and $3.4 million ongoing) to fund enhanced services to the medical device industry under new arrangements relating to the Prostheses List. These costs will be partially offset from increased revenue of $9.3 million over 4 years ($3.3 million ongoing) recovered from existing and new charges for services to the industry.
3. The Government will spend $61 million over 4 years from 2023-24 for the TGA's delivery of "public good activities".
4. The Government will provide $125.6 million over 5 years from the current financial year to improve access to primary health care services and improve clinical practice through amendments to the MBS, including:
$23.6 million to remedy previous changes to MBS orthopaedic items which are said to have impeded patient access to orthopaedic procedures,
$18.5 million for testing genetic variants in patients suspected of having either myeloid or lymphoid haematological malignancy,
$16.8 million to introduce new MBS item for EndoPredict gene expression profiling test to determine a patient's risk of recurrent breast cancer, and
$13.1 million to introduce genetic testing for hearing loss in children.
5. The Government will spend $3.1 million to introduce testing for quantification of N-terminal pro B-type natriuretic peptide in patients with systemic sclerosis to assess the risk of pulmonary arterial hypertension.
6. The Government will spend $2.2 million to amend selected MBS Plastic and Reconstructive Surgery items and hospital requirements in line with sector advice, and to ensure patient safety.
7. The Government will provide $47.8 million over 5 years from 2022-23 (and $12.3 million per year ongoing) to improve the treatment of chronic wounds by establishing a Chronic Wound Consumables Scheme for people with diabetes aged 65 and First Nations people aged 50 years and over to provide eligible people with subsidised wound consumables.
---
Budget Priority - Improving Health Care
Lower Out-Of-Pocket Payments
The Government will spend an additional $3.5 billion to triple the bulk billing incentive for patients aged under 16, pensioners and other Commonwealth concession card holders.
Reducing the Cost of Medicines
The Government will phase in increases to the maximum dispensing quantities allowed for more than 300 PBS-listed medicines. This is projected to save Australians around $1.6 billion in out-of-pocket costs over the next four years. The Government is also providing $2.2 billion in funding for new and amended PBS listings.
Additional Expenditure
The Government will also spend:
$445.1 million over 5 years to enable GPs to have nurses and allied health professionals working with them in cooperation for better care,
$143.9 million over 2 years to encourage GPs to stay open for longer hours,
$98.9 million over 4 years to connect frequent hospital users to general practices to receive multidisciplinary care,
$79.4 million over 4 years to support primary health networks to commission allied health services to improve access to multidisciplinary care for people with chronic conditions in under-serviced communities,
$824.4 million on digital health initiatives, including to modernise the My Health Record system,
(around) $250 million on smoking cessation programs,
$263.8 million over 4 years to establish and maintain a national lung cancer screening program, and
$91.1 million on the establishment of the Australian Centre for Disease Control.
---
Budget Priority – Modernising Australia's Industrial Base
National Reconstruction Fund
The Government will spend $61.4 million to support the establishment of the $15 billion National Reconstruction Fund, which will be administered by an independent board that will consider factors such as encouraging and improving economic participation by historically under-represented groups when making investment decisions.
Industry Growth Program
The new $392.4 million Industry Growth Program will support Australian small to medium-sized enterprises and startups to commercialise their ideas and grow their operations.
---
Key Tables