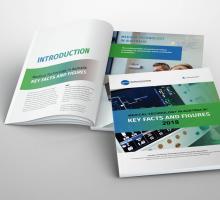 Medical Technology in Australia: Key facts and figures 2018
Released in December 2018, the Factbook provides a detailed analysis of the MedTech and Healthcare environment in Australia.
The 72-page PDF features the latest statistics with explanation through the following key chapters:
Overview of Medical technology in Australia
Trends in Health Expenditure
Trends within Australia's medical technology industry  
Medical device lifecycle and the role of HTA     
Research and development
TGA regulation of medical devices
Reimbursement and funding of medical devices            
Future challenges
PDF version only.
How to purchase
Click here to purchase the MTAA Factbook.
Availability:
Usually ships in 2-3 days.